Houston is the United States oil capital. Many energy companies have, among other things, large offices in the city. The American oil city also has the Norwegian oil capital Stavanger as one of its friendship towns. Read more about Houston, USA.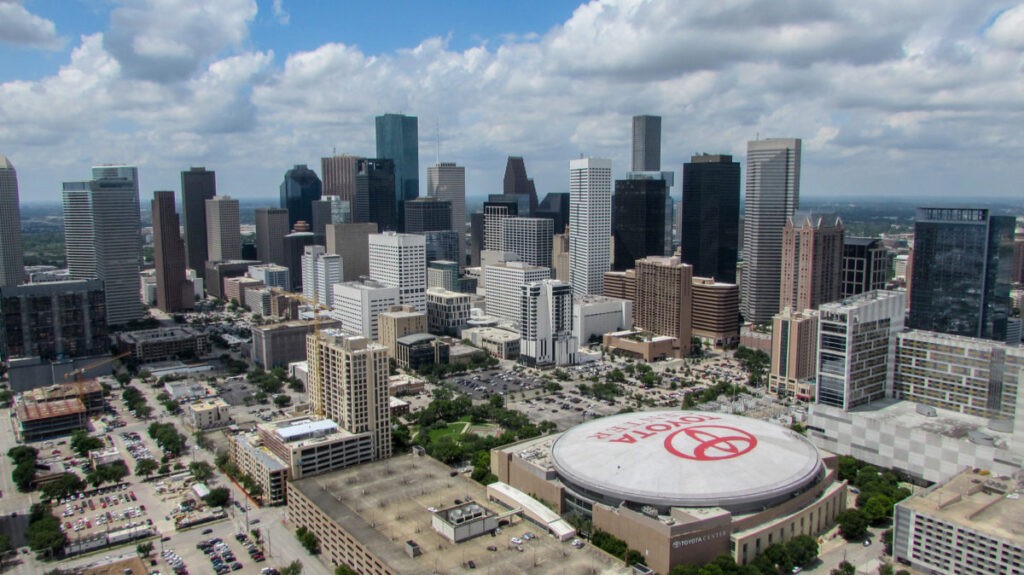 Oil and Gas in Texas, USA
Texas has rich mineral resources, and is the largest oil-producing area in the United States. The gas is distributed via pipelines to almost the entire United States, as well as parts of Canada and Mexico. Other important minerals are salt, sulfur and limestone.
The coastal industry includes some of the United States' largest concentrations of oil refineries, chemical and petrochemical plants, located in Houston, Beaumont, Galveston and Corpus Christi, among others. In addition, there are smelters and shipyards, extensive workshop and machine industry, textile, food and electronic industry.
Oil Companies in Houston, United States
The oil and gas companies are involved in all stages of the petroleum industry, they search for, drill and operate list of oil rigs, and produce petroleum, they transport, refine and market petroleum and petroleum products. These energy firms are therefore called integrated oil companies.
List of Oil and Gas Jobs in Houston USA
Top 5 Oil and Gas Companies in Houston
The following list gives the top 5 companies:
Chevron
Schlumberger
Halliburton
National Oilwell Varco
More companies in North America.
Top 20 List of Oil and Gas Companies in United States
Below is the list of top 20 oil and gas companies and firms that are related to Texas. Click the link to find company profile, list of oil rigs, jobs and contact details for each company:
List of Oil and Gas Companies in Houston, United States

Oil Companies in United States