What is a drillship?
A drillship is a floating vessel to be used for offshore drilling for oil and gas. The drilling is done through the tower above a central hole in the vessel, the moonpool. The drillship is suitable for both shallow and deepwater drilling using advanced DP system or multiple anchors for station keeping.
Drillships are for deepwater drilling
Drillships types of drilling rigs are well suited for drilling wells in deep water. Drilling vessels can be used on deep water and "ultra deep" water, such as in the Gulf of Mexico, where it is up to 3000 meters deep.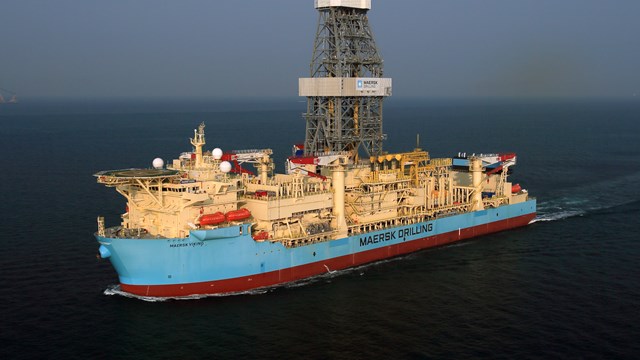 Drilling Vessels
Drilling vessels or drillship are vessels that are specially built to drill for petroleum at sea. The drilling takes place through an opening (English moon pool) in the middle of the ship. The ship is equipped with several anchors and / or a dynamic positioning system, so that it can stay directly over the well despite currents, wind and other external influences.
Drilling vessels often have a greater load capacity than traditional, semi-submersible drilling rigs, and are also used for flexible production of smaller petroleum fields.
eSubsea – Design and Engineering of Suction Anchors
List of 10 Drillships
Below is 10 random drillships from our database. Used the search function to find more.