Quick Guide: Subsea Projects in West of Africa Oil and Gas Fields
Where is the West of Africa subsea oil and gas fields?
The subsea oil and gas projects West of Africa is located off the coast of Africa in countries like Ivory Coast, Nigeria, Gabon, Angola and Congo.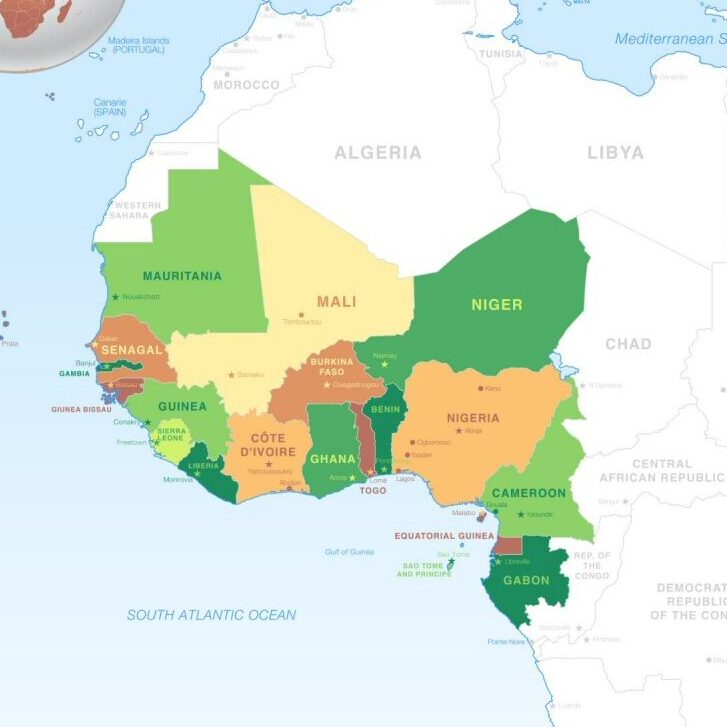 How deep is it offshore West Africa?
The water depth for the subsea oil field as so called deepwater (defined as 500 to 1,500 meters) to ultra deepwater (beyond 1,500 meters) with the current world record of 3,628 meters depth for an exploration well offshore Angola.
Oil and Gas Projects offshore West Africa
West Africa is experiencing an oil bonanza like no other, and the region's political importance is increasing sharply. With Nigeria and Angola at the forefront, West Africa today accounts for a fair part of the world's crude oil exports. Under the seabed of the Gulf of Guinea, off the ancient slave coast, lie some of the largest oil reserves in the world. In a few years, the Gulf of Guinea will, according to the research institutes, accommodate the world's largest offshore investments in oil and gas activities.
Oil Companies
The West of Africa oil gas subsea exploration projects activities are dominated by the major oil and gas production companies as Total, Shell, Eni, Exxon Mobil, Nigerian National Petroleum Corporation, NNPC to mention a few. The crude oil and gas production from Africa is expected to double over the next five according to recent market research.
Deepwater and Ultra-Deepwater
West Africa is becoming of great importance not only for foreign oil companies and for companies with cutting-edge expertise in underwater equipment and deepwater and ultra-deepwater technology. Research institutes predicts that beyond the North Sea, Gulf of Mexico, Brazil, West Africa will become one of the most important markets for the international oil industry in the years to come.
Subsea Production Systems
Subsea oil and gas field developments offshore West of Africa is complicated and it takes years from the initial successful geophysical and seismic surveys to first oil. Offshore exploration drilling and the reservoir can be defined and the volume of oil and gas or condensate can be estimated. The Oil and Gas Fields layout can now be developed, including subsea engineering and the design of the subsea production systems, pipelines routing and the topside oil production facilities and installations. After all the wells have been drilled and the subsea production systems are installed, the oil production can finally begin.
Top 10 Subsea Projects and Oil Field Developments
Below is a top 10 list of West of Africa Subsea oil and gas field developments:
More Worldwide Subsea Projects
The database include many more subsea projects which can be can be sorted by oil field areas as listed below. Click on your area of interest to learn more about the projects.
More West of Africa Subsea Oil and Gas Projects