Quick Guide: Subsea Projects Offshore Trinidad and Tobago
Where is Trinidad and Tobago?
The subsea oil and gas projects are located offshore Trinidad and Tobago, which is a republic in the Caribbean. It consists of two islands located about 15 kilometers off the coast of northeastern Venezuela and south of Grenada in the Lesser Antilles. Tobago is located 30 kilometers northeast of Trinidad. The islands are separated from the South American mainland by the straits of Serpent's Mouth and Dragon's Mouth.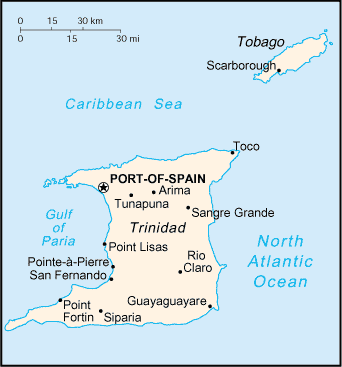 Extraction of petroleum, refining and petrochemical industry as well as bitumen (natural asphalt) extraction together with growing tourism form Trinidad and Tobago's economic backbone.
Offshore Oil and Gas Projects and Subsea Production Systems
Subsea oil and gas field developments offshore Trinidad and Tobago is complicated, and it takes years from the initial successful geophysical and seismic surveys to first oil. Exploration drilling and the reservoir can be defined and the volume of oil and gas or condensate can be estimated. The Oil and Gas Fields Offshore Trinidad and Tobago layout can now be developed, including the design of the subsea production systems, foundation structures, pipelines routing and the topside oil production facilities and installations. After all the wells have been drilled and the subsea production systems are installed, the oil and production can finally begin.
Subsea Projects and Oil Field Developments
Below is a list of Trinidad and Tobago Subsea oil and gas field developments:
More Worldwide Subsea Projects
The database include many more subsea projects which can be can be sorted by oil field areas as listed below. Click on your area of interest to learn more about the projects.