Quick Guide: How to Get Oil Rig Jobs in Subsea Oil and Gas
Oil Rig Jobs Description
When working in oil rig jobs, you often have a 2-4 rotation which means that you work two weeks, before there are four weeks off. When you are out on the rig there are 12-hour shifts, one weeknight shifts and one weekday shifts. You often travel to work by helicopter.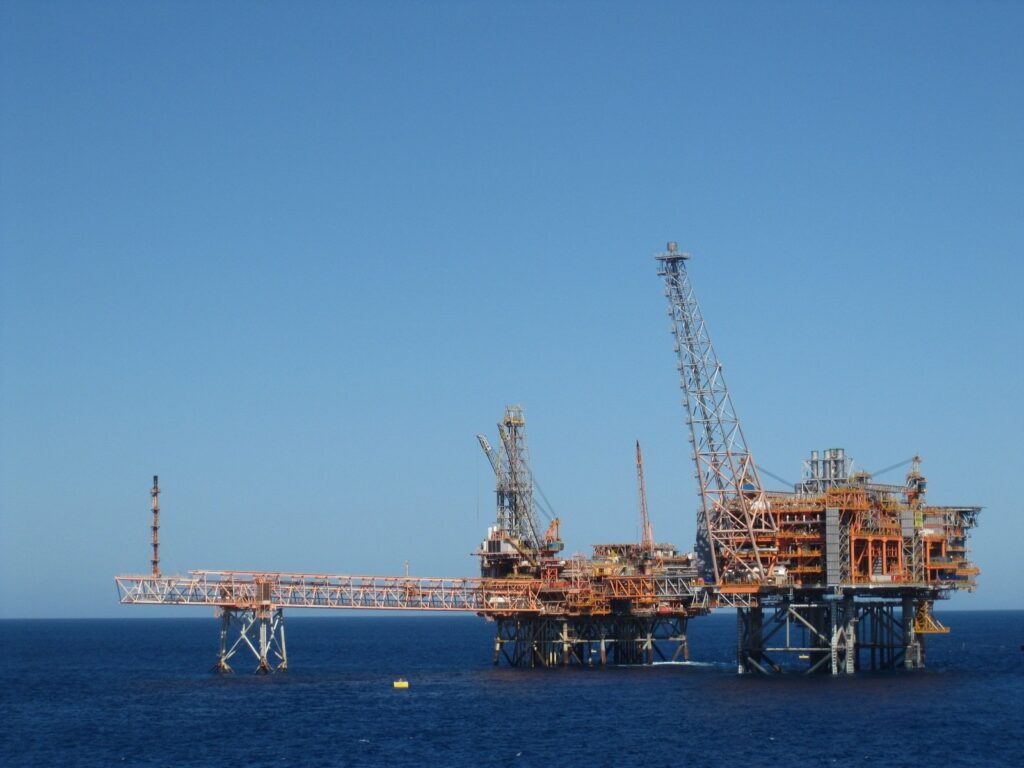 In oil rig jobs, your job is mainly to contribute to the drilling operations. You work mostly on drilling decks, where the crew handle a lot of different drilling equipment. The workers have both manually and automatically operated drilling equipment. When they drive the automatic drilling equipment, you can sit in a chair and work, but most often the offshore workers are out on deck. There they can do everything from rinsing with a high pressure washer to doing equipment inspections. Also, there are rig tasks as carry out maintenance, pressure testing and routine checks. Ensuring that the submerged structure have sufficient subsea corrosion protection is also part of the job, replacing anodes and applying paint and coating.
The oil rig job is quite technical, and you work with the whole spectrum from gross mechanics to fine mechanics, which is very exciting. One definitely gets dirty on the hands and gets to do a lot of practical things. On the rig there are many different professions, and all are equally important.
Entry Level Oil Rig Jobs No Experience
You may start you work as a tower man, drilling deck worker, floorhand, roughneck or roustabout without experience or education. This is a typical of the entrance professions for work offshore on a fix offshore installation or floating drilling rig. The deck worker works with practical tasks on the drilling deck in the actual drilling operation.
Career Path
It is possible to work your way up to and including the tower man when you have a trade certificate. Then you can take technical vocational school. You can do this in combination with a job, and with that education and a number of courses, you are qualified all the way up to drilling manager. In oil rig jobs, you can take some courses through work, such as. truck driver, crane course, fall protection course, etc. It can also open up opportunities for other jobs. The shift scheme provides a good opportunity to study part-time if you wish.
Oil Rig Jobs Salary
After you have received a trade certificate, you start with a basic salary of a little over $60k. There are also a number of supplements, so the salary is closer to $70k. Then it rises a little gradually, according to the tariff. It makes a difference whether you work on a floating oil rig or fixed offshore installations.
The following drilling companies may be hiring now:
Oil Rig Jobs Near Me
Most of the opportunities are with companies in the major oil and gas hot spots such as Stavanger, Norway, Aberdeen, Scotland, London, UK, Houston, USA and Perth, Australia. If you like to travel there are also many oil rig jobs in North Dakota, Singapore, Luanda, Angola, Port Harcourt, Nigeria and Rio, Brazil. To find "oil rig jobs near me" you can use the search field at the right side on this web site and enter your country or part of the world you want to work in and the search results gives you drilling companies hiring.
List of Top 10 Job Descriptions
Below are the full list of job descriptions that are related to the drilling rig category. Click the link to find all jobs and available positions under each job description:
Top 10 Oil Rig Jobs
Below are the top 10 oil rig jobs list in the subsea oil and gas jobs and careers database: