Quick Guide: Subsea Oil and Gas Projects in the Barents Sea
Where is the Barents Sea?
The subsea oil and gas projects are located in the Barents Sea, which is a shallow sea bordering the northernmost part of Norway. It can be geographically seen as bounded by the Norwegian Sea in the west by a line from the North Cape over Bjørnøya to the South Cape on Spitsbergen, Zemlja Frantsa Iosifa (Frans Josef Land) in the northeast, Novaya Zemlja in the east, the Arctic Ocean in the north and the Russian and Norwegian coasts in the south. The area in this area is about 1,400,000 km2.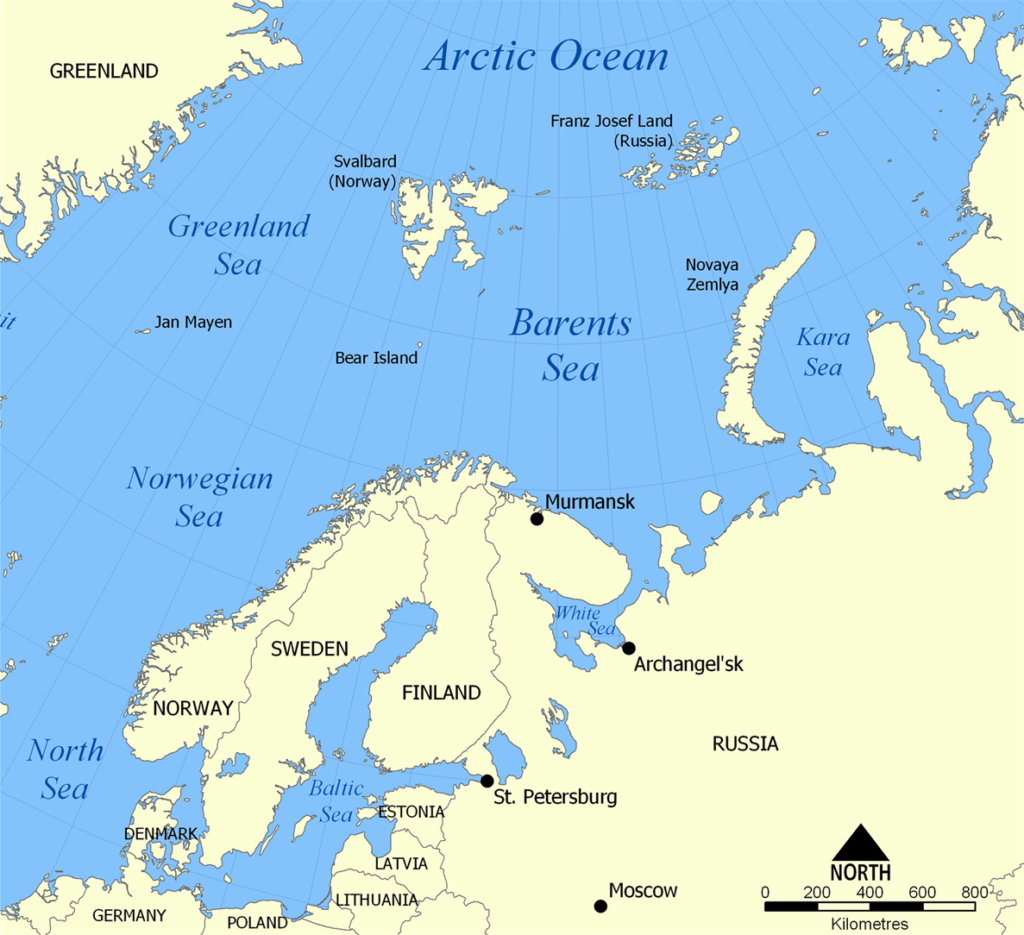 How deep is the Barents Sea?
The depth in the Barents Sea varies most between 200 and 500 meters, but the sea is shallower than 50 meters on Spitsbergenbanken. The Barents Sea can be described as a shelf sea because the seabed is a continental shelf, and as a subarctic sea because it lies approximately on the border between the Arctic and the temperate zone.
Oil and Gas Projects and Subsea Production Systems
Subsea oil and gas field developments in the Barents Sea is complicated and it takes years from the initial successful geophysical and seismic surveys to first oil. Exploration drilling and the reservoir can be defined and the volume of oil and gas or condensate can be estimated. The Barents Sea Oil and Gas Fields layout can now be developed, including the design of the subsea production systems, ROV Tooling, pipelines routing and the topside oil production facilities and installations. After all the wells have been drilled and the subsea production systems are installed, the oil production can finally begin.
Subsea Projects and Oil Field Developments
Below is a list of Barents Sea Subsea oil and gas field developments:
More Worldwide Subsea Projects