Quick Guide: Subsea Projects in The Black Sea Oil and Gas Fields
Where is the Black Sea?
The subsea oil and gas Black Sea projects are located near the borders Bulgaria and Romania to the west, Ukraine to the north, Russia and Georgia to the east and Turkey to the south. To the southwest, the Black Sea passes through the Bosphorus, the Marmara Sea and the Dardanelles in connection with the Aegean Sea and the Mediterranean Sea. To the north, the branch Asovhavet is connected to the Black Sea through the narrow Kertsjstredet.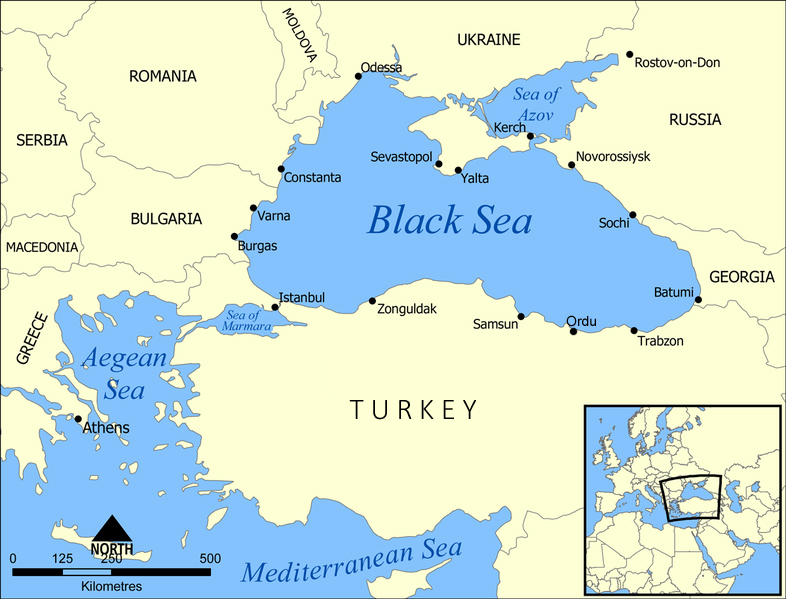 How deep is the Black Sea?
Geologically, the Black Sea is almost a trench with the largest depths in the south (up to 2245 m), while the depth is only 50–100 m in the northern part (mean depth 1200 m). In the Tertiary, the Black Sea together with the Caspian Sea formed a large lake. During the ice age, it made its way southwest through the Bosphorus and came in contact with the Mediterranean.
Subsea Production Systems
Subsea oil and gas field developments in the Black Sea is complicated and it takes years from the initial successful geophysical and seismic surveys to first oil. Exploration drilling and the reservoir can be defined and the volume of oil and gas or condensate can be estimated. The Black Sea Oil and Gas Fields layout can now be developed, including the design of the subsea production systems, subsea products, pipelines routing and the topside oil production facilities and installations. After all the wells have been drilled and the subsea production systems are installed, the oil production can finally begin.
Subsea Projects and Oil and Gas Field Developments
Below is a list of Black Sea Subsea oil and gas field developments:
Blue Stream Natural Gas Pipeline by Gazprom

the project will deliver Russian natural gas to Turkey by going under the Black Sea. The project involved the construction of a system to transport natural gas from Russia to Turkey Blue Stream Natural Gas Pipeline, Black Sea, Gazprom, Asia,
More Worldwide Subsea Projects
The database include many more subsea projects which can be can be sorted by oil field areas as listed below. Click on your area of interest to learn more about the projects.