Most oil and gas companies in Norway is located in Stavanger. Today, Petoro, a Norwegian state-owned limited company, is responsible for safeguarding the business conditions related to the state's direct financial involvement in the petroleum activities at the Norwegian continental shelf's head office in the city. Several other international oil companies have their Norwegian headquarters in Stavanger. Read more about Stavanger, Norway.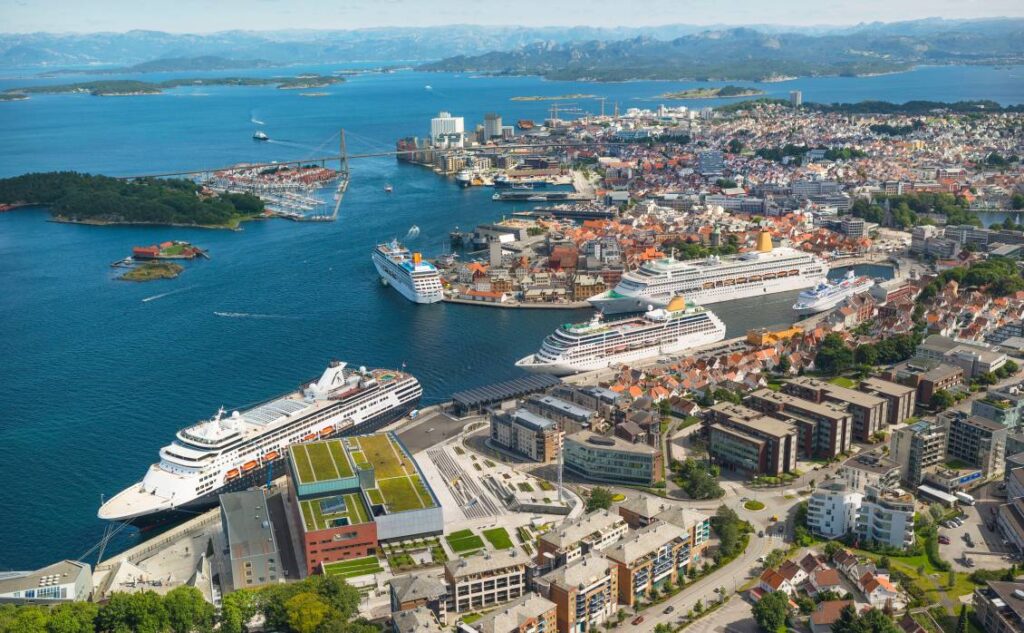 Rogaland County
Rogaland is a county that constitutes the southwesternmost part of Norway and includes the coastal stretch between Åna-Sira in the southeast and Ramsholmane north of Haugesund in the northwest, including the open sea arm Boknafjorden.
Rogaland and Stavanger has a varied business community and plays a significant role on a national scale with regard to the primary industries agriculture and fishing as well as industry and mining / petroleum extraction, and several service industries. Of the latter, shipping and service activities are primarily noticed in connection with this and petroleum extraction.
Oil Companies in Stavanger, Norway
The oil and gas companies are involved in all stages of the petroleum industry, they search for and produce petroleum, they transport, refine and market petroleum and petroleum products. They are therefore called integrated oil companies.
List of Oil and Gas Jobs in Stavanger Norway
Top 5 Oil and Gas Companies in Stavanger
The following list gives the top 5 companies:
Schlumberger
BG Group
ConocoPhillips
Shell
More companies in Northern Europe
Top 20 List of Oil and Gas Companies in Stavanger, Norway
Below is the list of top 20 oil and gas companies and firms that are related to Rogaland area. Click the link to find company profile, jobs and contact details for each company:
List of Oil and Gas Companies in Stavanger, Norway
Oil Companies in Norway