The subsea oil and gas companies North America are involved in all stages of the petroleum industry worldwide, but of mostly in the Gulf of Mexico. The North American petroleum companies search for, explore and produce petroleum, they transport, refine and market petroleum and petrochemical products. They are hence called integrated oil companies. So, who is the largest North American oil companies?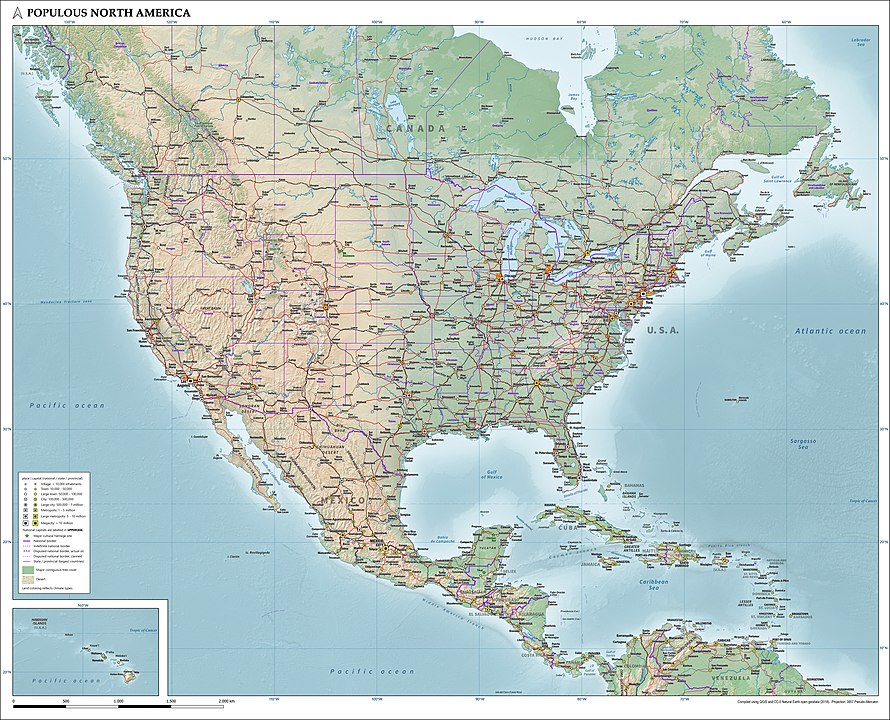 North America
First, some fact about North America which is the third largest continent and forms the northern part of the American dual continent. The area is 24.2 million square kilometers. This constitutes 17.6 per cent of the Earth's total land area.
Where is North America?
The continent is delimited in different ways. According to official UN statistics, the continent includes Canada and the United States, Mexico and south to Panama's border with Colombia, including the Caribbean, the Bahamas and Bermuda in the Atlantic. The latter area is also called Central America. In addition, Greenland comes in the northeast.
Top 5 Oil and Gas Companies in North America
Oil companies are among the world's largest companies due to the importance of oil for heating, fuel and the petrochemical industry. The following list gives the top 5 companies in the North America:
Chevron
Conocophillips
Phillips 66
EOG Resources
Top 20 List of Largest and Biggest Oil and Gas Companies in North America
Below is the list of top 20 biggest oil and gas companies and firms in America North. Click the links to find company profile, jobs and contact details for each company. Also, use the search buttons as there are many more in the company database:
List of Oil and Gas Companies in North America

List of Oil and Gas Companies in Middle East
List of Oil and Gas Companies in Europe North
List of Oil and Gas Companies in Europe South
List of Oil and Gas Companies in Asia
List of Oil and Gas Companies in Australia
List of Oil and Gas Companies in Africa