Oil Capital of Europe
The city of Stavanger, Norway is called the "subsea oil and gas capital", and Norway's largest oil company Equinor is headquartered at Forus. The state oil company Equinor was established by a unanimous parliamentary decision on June 14, 1972 and the head office was then added to the city.
Stavanger is the country's fourth most populous municipality, and the settlement Stavanger / Sandnes, which includes the contiguous urban settlements in the four municipalities Stavanger, Sandnes, Sola and Randaberg, constitutes the country's third largest settlement with 225,020 inhabitants (2019).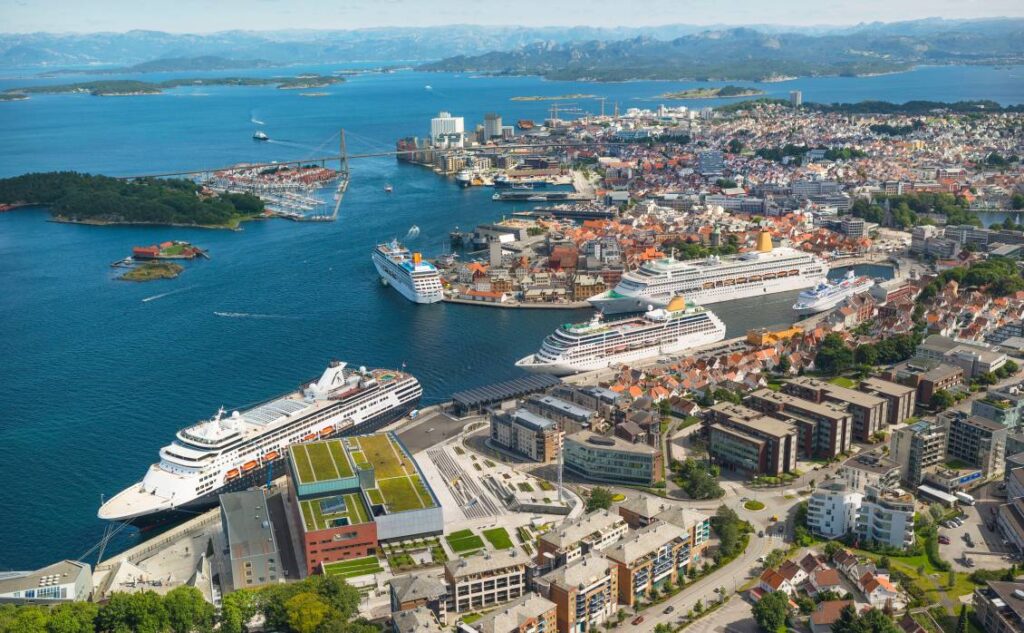 Stavanger Oil and Gas History
The city is of course also known as the oil capital, and although not everyone 'likes' this name (makes the city sound a bit dirty, in a way), there is no doubt that most Norwegians think of oil when the name Stavanger shows up. Oil has been an important part of the city's history, and it was in the 1970s that things really started to take off. Formerly Statoil, now Equinor, is headquartered in Stavanger, and the entire industry has naturally had a positive impact on the city and the rest of the country as a whole.
Today, Petoro, a Norwegian state-owned limited company, is responsible for safeguarding the business conditions related to the state's direct financial involvement in the petroleum activities at the Norwegian continental shelf's head office in the city. Several other international oil companies have their Norwegian headquarters in Stavanger.
The Mountains and the Fjords
The Stavanger region has an incredible number of beautiful areas with fantastic views, and as I said, the city is a perfect base for those of the adventurous kind. The Lysefjord is close by, and as many may know, it is home to two of Norway's most famous and spectacular hiking trails: Kjeragbolten and Preikestolen. These incredible vantage points are no less than 600 meters high, and the trip up to the top is demanding but definitely worth the effort. It is perhaps no wonder that Lonely Planet has named the Pulpit Rock the most amazing vantage point in the world.
Top 10 Subsea Jobs in Stavanger
Below are the full list of job descriptions that are related to the subsea oil and gas category. Click the link to find all oil and gas jobs and available positions under each job description:
Other List of Companies by City in Norway:
Top 5 Subsea Companies
Below is the list of top 5 companies related to the subsea oil and gas category:
Other List of Companies by City in Norway: