Quick Guide: Subsea Projects in The Gulf of Mexico Oil and Gas Fields
Where is the Gulf of Mexico?
The subsea oil and gas projects in the Gulf of Mexico, which is south of the United States and is a tributary of the Atlantic Ocean in North America. To the north it is bounded by the southern coast of the United States, while to the west and south it is bounded by the east coast of Mexico. The Gulf of Mexico covers an area of ​​approximately 1.3 million square kilometers.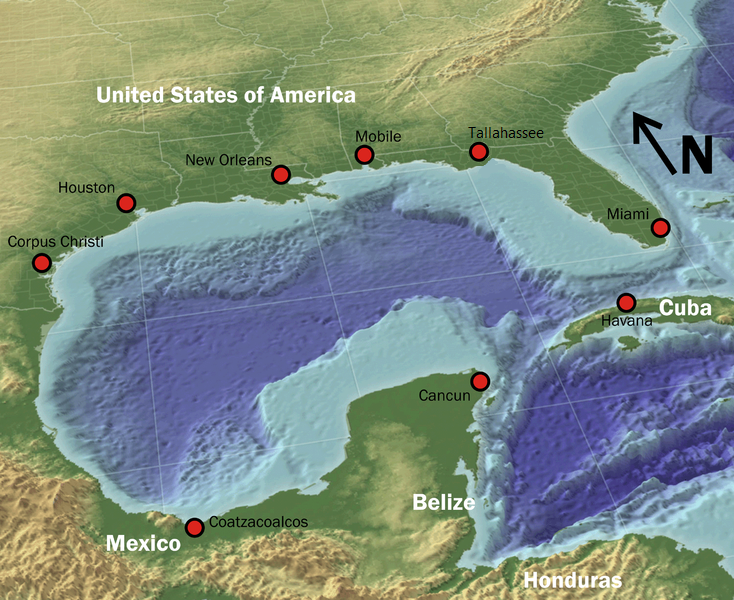 How deep is the Gulf of Mexico?
The pool has a simple shape, and slopes down to a depth of about 2000 meters. The deepest point is measured at 5203 meters. Off the west coast of Florida, there is a relatively large continental shelf that consists mainly of carbonate material. The rest of the shelf consists of sand, silt and clay sediments. In the slope, buried salt domes occur at different depths. Deposits of oil and natural gas are associated with these. The continental shelf forms an almost continuous "terrace" around the bay that has a width ranging from a maximum of 320 kilometers to a minimum of 40 kilometers.
Subsea Production Systems
Subsea field development in Gulf of Mexico, maybe with the exception of projects like Mad Dog 2 by BP and Shells Appomattox the offshore projects activities have been less recently. On the contrary from other regions like the North Sea, Asia and the Middle East where the oil and gas investments and number of projects have increase.
eSubsea – Subsea Connection Systems
Gulf of Mexico Subsea Projects
Subsea oil and gas field developments in the Gulf of Mexico is complicated and it takes years from the initial successful geophysical and seismic surveys to first oil. Exploration drilling and the reservoir can be defined and the volume of oil and gas or condensate can be estimated. The Gulf of Mexico Oil and Gas Fields field layout can now be developed, including the design of the subsea production systems, pipelines routing and the topside oil production facilities and installations. After all the wells have been drilled and the subsea production systems are installed, the oil production can finally begin.
Top 10 Subsea Projects and Oil Field Developments
Below is a top 10 list of Gulf of Mexico subsea oil and gas field development projects:
More Worldwide Subsea Projects
The database include many more subsea projects which can be can be sorted by oil field areas as listed below. Click on your area of interest to learn more about the projects.
More Gulf of Mexico Oil and Gas Projects