What is a Drill Barge?
A drill barge is simple a barge equipped for oil and gas drilling, but compared to a drillship it does not have its own propulsion system and must hence be towed to the drilling site by other vessels. The drill barge is used in inland, shallow or smooth offshore areas where the water depth is typically less than 150 meters.
Oil Drilling Rigs for Inland Shallow Waters
An oil drilling rig, exploration rig or oil rig is a set of equipment for drilling wells for the purpose of searching for or extracting crude oil, natural gas or groundwater from underground reservoirs.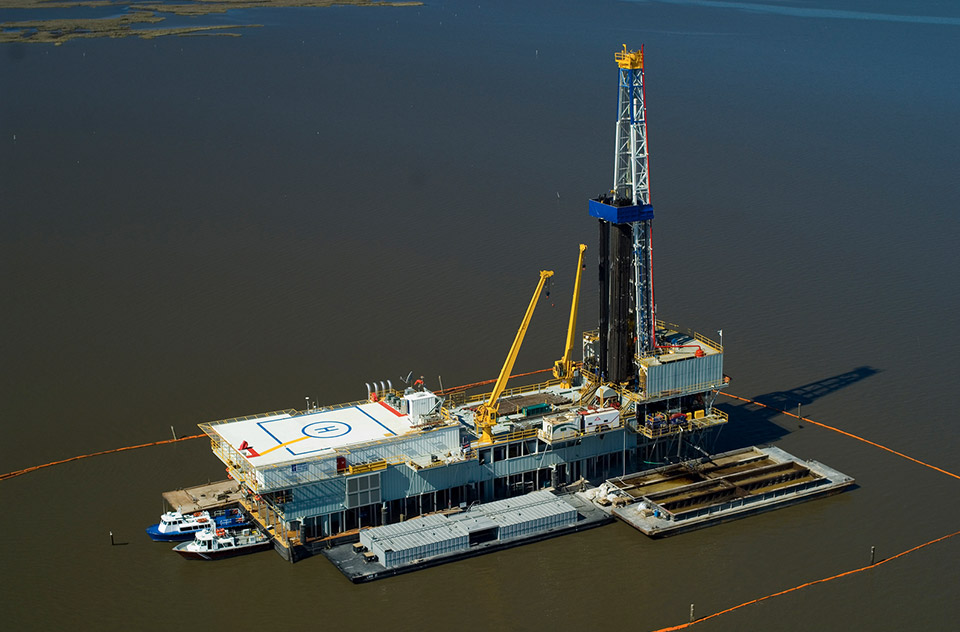 List of Drill Barge Drilling Rigs
Below is a list of 10 random drill barges from the drilling rig database. Use the search function to find more.