One of the Oil Capitals of the World
Aberdeen is often, together with Stavanger, referred to as the oil and gas capital of Europe because it is the center of most of the oil sector in the UK sector and the oil industry is the backbone of the local economy. A number of Norwegian companies in the oil industry are represented in the City.
Aberdeen is a town and municipality in the United Kingdom, on the north east coast of Scotland, between the rivers Dee and Don. The Scottish town has 236,914 inhabitants in 2017 and is the regional center of Grampian.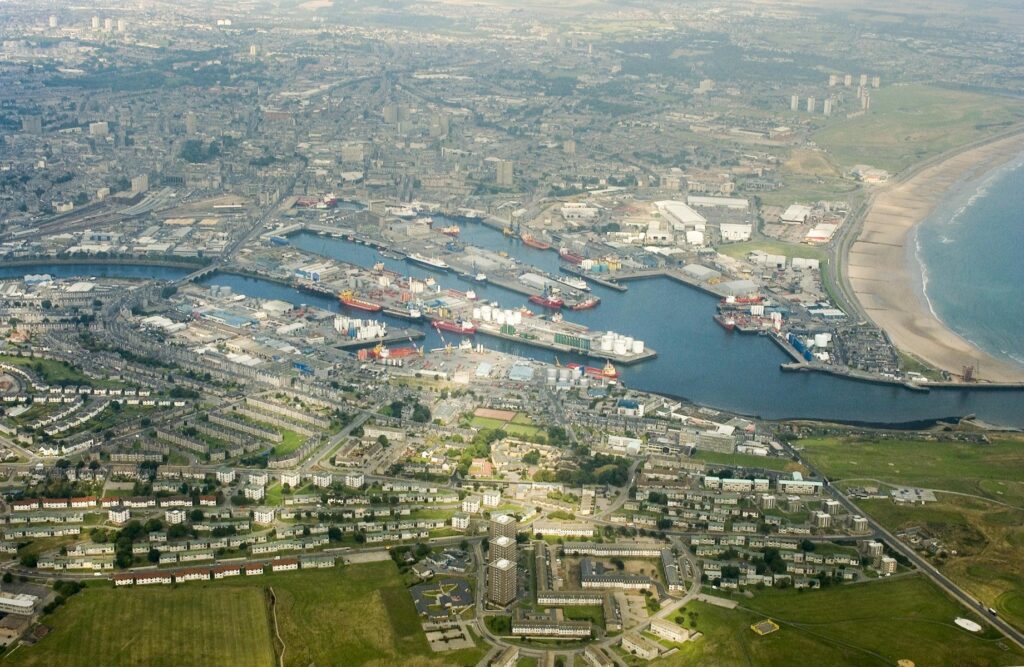 Port of Aberdeen
The port of Aberdeen has heavy traffic of supply vessels serving the oil industry in the North Sea. The airport is the center of a significant portion of helicopter traffic to and from the UK sector, and is one of the largest helicopter airports in the world.
The port has long been important for Britain's fishing. Today, it is also characterized by the city's role in petroleum activities on the British shelf. In the foreground one of Scotland's countless golf courses. Golf is considered Scotland's national sport and has been played for hundreds of years.
The History of The Granite City
Aberdeen is often referred to as The Granite City, "the granite city", because a large part of the city is built of granite. It is also known as the "city of roses" because of all the parks and gardens where hundreds of thousands of roses grow.
Aberdeen was granted city privileges in 1179. It is the university there, founded in 1495. Other central institutions are art and industry museums, and St. Machar's Cathedral (1366–1530). Aberdeen is the seat of the Anglican and Roman Catholic bishops. Aberdeen is a city of friendship with Stavanger.
Top 10 Oil and Gas Aberdeen Jobs
Below are the full list of job descriptions that are related to the subsea oil and gas category. Click the link to find all jobs and available positions under each job description:
Other List of Jobs by City in United Kingdom (UK):
Top 5 Aberdeen Companies
Below is the list of top 5 companies related to the subsea oil and gas category:
Other List of Companies by City in United Kingdom (UK):