The subsea and onshore oil and gas companies in the Middle East are involved in all stages of the petroleum industry worldwide, but of mostly in the Black Sea, Caspian Sea and Gulf of Mexico. The Middle East petroleum companies search for, explore and produce petroleum, they transport, refine and market petroleum and petrochemical products. They are hence called integrated oil companies. So, who is the largest Middle Eastern oil companies?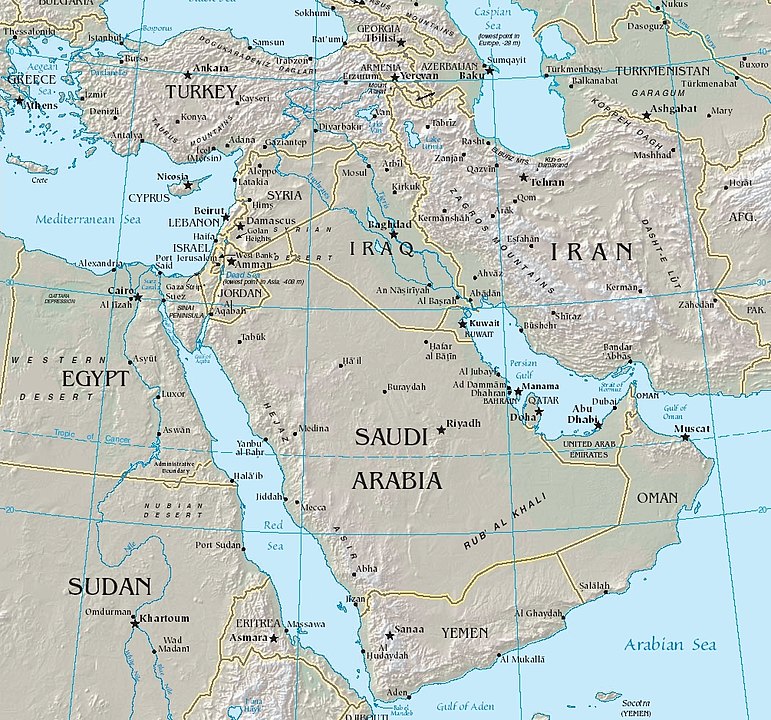 The Middle East
The core area of ​​the Middle East consists of the countries from Libya to the Persian Gulf. This includes Egypt, Iraq, Israel, Jordan, Lebanon, Libya, Syria and the Palestinian Authority. In addition, there are the countries of the Arabian Peninsula. This includes Bahrain, the United Arab Emirates, Kuwait, Oman, Qatar, Saudi Arabia and Yemen.
The other Arabic-speaking countries in North Africa are also often considered; Morocco, Algeria and Tunisia to the Middle East. Sometimes Cyprus, Turkey and Iran are also considered Middle Eastern, both culturally and strategically.
Top 5 Oil and Gas Companies in the Middle East
Oil companies are among the world's largest companies due to the importance of oil for heating, fuel and the petrochemical industry. The following list gives the top 5 companies in the Middle East:
Saudi Aramco
Abu Dhabi National Oil Company (ADNOC)
Iraq National Oil Company (INOC)
Sonatrach
Top 20 List of Largest and Biggest Oil and Gas Companies in Middle East
Below is the list of top 20 biggest oil and gas companies and firms in Middle East. Click the links to find company profile, jobs and contact details for each company. Also, use the search buttons as there are many more in the company database:
List of Oil and Gas Companies in the Middle East

List of Oil and Gas Companies in the World
List of Oil and Gas Companies in Northern Europe
List of Oil and Gas Companies in Southern Europe
List of Oil and Gas Companies in Asia
List of Oil and Gas Companies in Australia
List of Oil and Gas Companies in Africa