Transocean in short: the world's largest offshore well services drilling company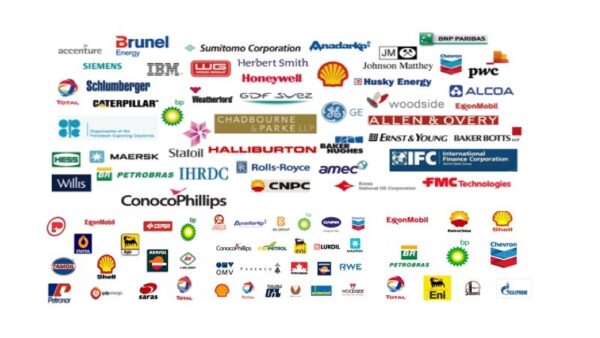 At Transocean Inc. -- the world's largest offshore drilling company -- we are never out of our depth™ from the deepest waters to shallowest swamps. We are the:

– Largest offshore driller with 165 mobile offshore drilling and production units, inland drilling barges and supporting assets.*
– Largest "floating" rig driller with more than 60 semisubmersibles and drillships.
– Largest deepwater driller with almost 40 units that can drill in more than 2,000 feet of water.
– Largest shallow-water driller with 54 jackups, including the largest jackup fleet in the U.S. Gulf of Mexico with 27units.
– Largest inland drilling barge driller with more than 30 units.
– Largest offshore driller in market equity capitalization.
Size, however, is not enough to create success. Wherever we operate, our employees are focused on our mission of being the premier offshore drilling company for our customers. Whether our customers are global energy firms, national petroleum companies or independent operators, we seek to provide them the best service through our core values of FIRST: Financial discipline, Integrity, Respect, Safety and Technological leadership. Transocean Sedco Forex excels at constructing oil and natural gas wells in the deep waters and harsh environments. We provide rigs for all types of petroleum companies in offshore drilling markets that include the U.S. Gulf of Mexico and eastern Canada, Brazil, the U.K. and Norwegian sectors of the North Sea, West and South Africa, Asia, including Australia, the Middle East, India and the Mediterranean. A Cayman Islands corporation, the company has more than 16,000 employees worldwide. Principal offices of Transocean Sedco Forex are at 4 Greenway Plaza, Houston, Texas 77046, where the telephone number is 713-232-7500.
Visit our web site for vacancies, jobs and Transocean careers!
We are located in Houston, USA, America(North)
Transocean Products

Transocean Vacancies

Top Oil and Gas Jobs in USA

Top Oil and Gas Jobs in Houston

Engineer – SURF and Umbilical Jobs in Houston, USA

a technical expert who can apply a solid understanding of engineering practices to the installation of flexibles, umbilicals, risers, and flowlines.

Senior Geomechanics Specialist Jobs in Houston, USA

The individual joins a team of Drilling Specialists accountable for wellbore stability, pore pressure frac gradient prediction, well placement, and computational mechanics expertise

Senior Project Engineer Jobs in Houston, USA

Responsible for handling medium size engineering projects (other than new construction) such as upgrades and additions by specifying work scope, providing design of systems,
Top Transocean Job Positions