To manage and co-ordinate project technical interfaces between multiple work packages/contractors, drilling and reservoir engineering to ensure: compliance with schedule, consistent design basis and data set, overall design consistency and integrity. To ensure a cost effective integration between different packages/contractors and between surface and subsurface facilities activities. Interface responsibility definition. Technical integrity of interfaces. Effective interface management and control including their relevant activities, facilitating the traceability of agreements and changes, if any. To assure technical cooperation in the team and with contractors in order to minimize technical and economical risks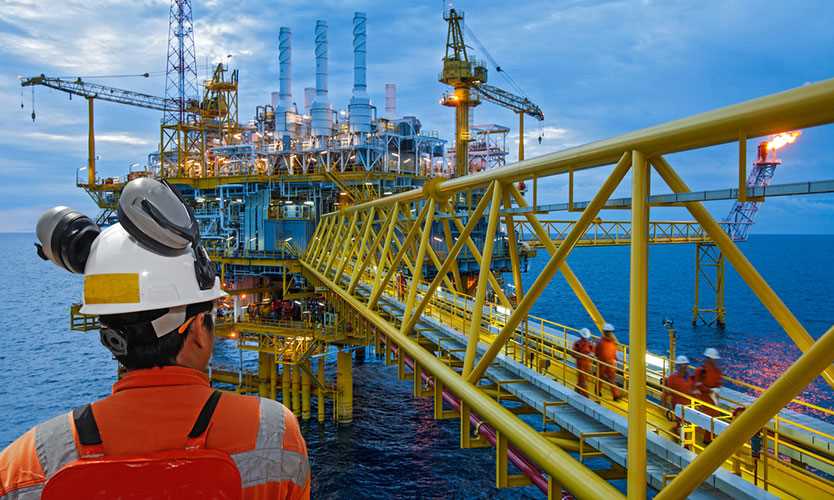 We have a vacant oil and gas industry position as Technical Interface Manager in Perth, Australia, Australia vacant at ENI Australia. The job opening is in the Engineering and Interface department at ENI Australia where you will be an important team member. To manage and co-ordinate project technical interfaces between multiple work packages/contractors, drilling and reservoir engineerin
Find other Technical Interface Manager Jobs
Find other ENI Jobs
Find other Oil and Gas Jobs in Perth, Australia
The job position and advert may be expired. Please contact ENI, for information on other jobs, salary, careers and vacancies.
Technical Interface Manager Jobs

Commercial Manager Jobs in Kuala Lumpur, Malaysia

Based in Kuala Lumpur and working across the region with the business development team, the Commercial Manager will manage multiple projects, customers, vendors and contractors simultaneously to secure a positive financial return on each project. Projects will range across commercial size and technical diversity. A combination of engineering knowledge and commercial acumen is necessary as ...

Project Manager Jobs in Luanda, Angola

Baker Oil Tools leads the industry in completing, finishing and workover technologies. The company excels at engineering and manufacturing products and systems to help customers reduce their well costs whilst enhancing oil and gas recovery. Baker Oil Tools currently has an opening for a Project Manager reporting to the Regional Operations Manager. RESPONSIBILITIES: • Plans, coordinates and implements ...

Project Electrical Engineer Jobs in Aberdeen, Scotland

Assist Technical Manager in the promotion and maintenance of efficient engineering interfaces across the Project Team. Assist Technical Manager in the development of a standard approach to the electrical engineering functions. Undertake site visits to sub-contractors and vendors and control during production operations. We have a vacant oil and gas industry position as Project Electrical Engineer ...
ENI Jobs

Deepwater OIM Jobs in Offshore, International

Manages the rig providing leadership and making the necessary decisions to ensure the efficient operation of the rig. Control expenditures so as to promote efficiency and achieve budgetary objectives. Ensure that company, state, and federal rules and regulations relating to safety are implemented and fully complied with. Ensure that all legal and regulatory information is ...

Draughtsperson Jobs in Aberdeen, Scotland

Perform draughting work as allocated Project Engineers / Project Directors. Be familiar with relevant codes and standard used in the draughting work carried out. Liaise directly with Project Engineers on installation drawings and sketches. Comply with all quality system requirements regarding production, registering, revision and filing of drawings. Identify standard details which are suitable for inclusion in the CAD ...

Senior Storekeeper Jobs in Offshore, Nigeria

The Senior Storekeeper or Storekeeper is responsible to the Chief Engineer for maintaining stores for the Ship, ROV, diving system, cranes and any other equipment permanently installed on board. This position will be based on board a construction barge currently engaged in platform hook-up and refurbishment work in Nigeria. Key Responsibilities Maintain stores for the ship, ROV, ...
Oil and Gas Jobs in Australia

ROV Supervisors Jobs in Offshore, Australia

Day to day supervision of the i-Tech resource operating on work site. * When acting as the senior i-Tech representative offshore, maintaining communications with the clients offshore representative and project engineer. * Execution of the i-Tech operations and ensuring its timely completion in accordance with the relevant proposal and ...

Senior Engineer Jobs in Perth, Australia

We're ready With advanced technology products and services for the oil and gas industry. All we need is you. GE Oil & Gas is a global leader in the supply of technology-based equipment and services for the entire oil and gas industry – from drilling and completion to production, transportation, refining, processing, petrochemical and pipeline integrity. Due to ...

Front-End Facilities Engineer Jobs in Perth, Australia

SDA is currently seeking an experienced Front-End Facilities Engineer! Responsibilities : You primary sphere of responsibility in this role is to ensure that all investment decisions are based on a solid technical foundation, and in line with SDA's broader vision and objectives. Working in a multidisciplinary team, you will be the principal technical consultant to the Asset ...
Oil and Gas Jobs in Perth

FPSO Package Manager Jobs in Perth, Australia

Key Responsibility Areas: FPSO timely execution according to budget and project specifications FPSO suitable for project execution (including contractors detailed design) To ensure that the Design and construction changes are kept to a minimum and only considered when Safety or Operability of the systems are at risk. Application of HSEQ local norms and company standards Meeting HSEQ ...

ROV Operations Manager Jobs in Perth, Australia

Ensuring that Safety Policies and procedures are implemented and adhered to at offshore work location •Day to day management of the assigned ROV project(s) •Coordinating daily support of the ROV activities on the projects in his assigned geographical area •Ensure that OI Quality Policies and Procedures are implemented and adhered to •Monitoring and taking action regarding spares and stores requirements •Mobilization ...

Project Engineer – Subsea, Umbilicals, Riser, Flowlines Jobs in Perth, Australia

Reporting to the Engineering Operations Manager – Installation you will be required to; • Drive and execute strategy for assigned scope ensuring optimal safety performance • Recommend Execution Strategy for assigned workscope • Optimisation of the Installation Methodology to minimise cost and risk • Identification, specification, sourcing and nomination of key installation spread and equipment • ...
Technical Interface Manager Related Positions