Prepare detail designs and supporting documentation for subsea tree project aReview & approve detail designs, Create, review & approve part specifications & bill of materials, Create, review & approve design verification and design calculations, Create, review & approve FATs, DPP, Offshore procedures, Facilitate & lead design reviews, manufacturingctivities Qualifications Prepare detail designs and supporting documentation for subsea tree project activities Benefits Review & approve detail designs, Create, review & approve part specifications & bill of materials, Create, review & approve design verification and design calculations, Create, review & approve FATs, DPP, Offshore procedures, Facilitate & lead design reviews, manufacturing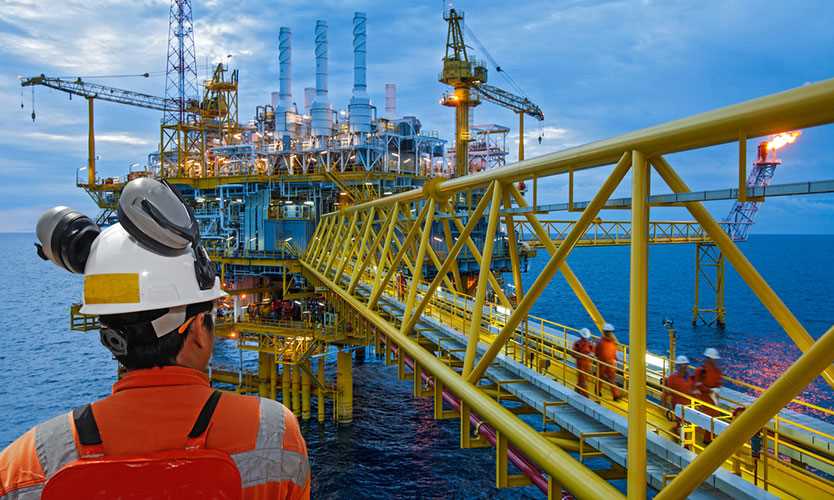 We have a vacant oil and gas industry position as Subsea tree project engineer in Aberdeen, Scotland, Europe vacant at Baker Hughes Scotland. The job opening is in the Engineering and Xtree department at Baker Hughes Europe where you will be an important team member. Prepare detail designs and supporting documentation for subsea tree project aReview & approve detail designs
Find other Subsea tree project engineer Jobs
Find other Baker Hughes Jobs
Find other Oil and Gas Jobs in Aberdeen, Scotland
The job position and advert may be expired. Please contact Baker Hughes, for information on other jobs, salary, careers and vacancies.
Subsea tree project engineer Jobs

Senior Tree Engineer Jobs in Aberdeen, Scotland

# As a member of the Tree Operations group in Aberdeen. Engineering activities will involve support to build and test of Subsea Tree systems at Aberdeen build facility. Longer term role will also include experience on tree Project and Product development activities based on the experience of applicant. Interpreting manufacturing non-conformance reports and identifying technical ...

Senior Subsea Engineer Jobs in Houston, USA

As a Subsea Engineer you will be responsible for the design, specification and services related to subsea facilities for floating productions, tiebacks to existing facilities or stand-alone developments. You will also be responsible for riser systems, controls systems, subsea hardware (trees, valves, manifolds, pumps, etc.) subsea structures, umbilical and flow lines and concepts for subsea ...

XMT Project Engineer Jobs in Tranby, Norway

Be responsible for the technical execution of her/his professional area. This includes design, fabrication and testing. Be able to analyze technical requirements and produces solutions to the technical problems, creates concepts, materials, specifications, assembly and test procedures and client documentation. Be responsible for compliance to regulations for health, environment and safety. Provide Lead Engineer with technical input relevant ...
Baker Hughes Jobs

Manufacturing Quality Leader Jobs in Aberdeen, Scotland

Responsible for coordinating and leading Manufacturing Quality function for 4 plants in the UK. *Drive & execute a true Quality system into the Organization that encourages Defect Reduction and a drive to Continually Improve the documented process. *Sets Quality objectives for the sites & ensures consistent policy. *Ensures compliance with, ISO 9001:2000, API, DNV & other regulatory bodies ...

Drilling Applications Engineer Jobs in Aberdeen, Scotland

Provide Well-Planning, Drilling Engineering (Torque & Drag, Hydraulics, BHA Design) & Applications Engineering support during the planning, implementation and follow-up stage for projects across the Africa region · Conduct / participate in Drilling Applications Engineering & Optimisation studies · Actively participate in all Baker Hughes knowledge management initiatives · Contribute towards raising Applications Engineering awareness and competency ...

Engineering Technician Jobs in Muscat, Oman

Supervise and oversee install/pull (complex) ESP Systems, and associated equipment in OFFSHORE and onshore locations. Lead a team, attend pre job planning meetings, prepare for and supervise the technical service. Act as on site Centrilift representative for communication with customers and account managers. Complete all job documentation. Conduct a worksite review and debrief the internal ...
Oil and Gas Jobs in Scotland

Tech Support Manager Jobs in Aberdeen, Scotland

Responsibility includes support of critical operations, high level technical Product-line specific support; facilitation of effective BEACON Center use, knowledge and experience transfer throughout the region and support for Geomarket initiatives to develop local talent and competency. Education, Experience Requirements and Qualifications: Bachelor's Degree or equivalent. Relevant oilfield experience. We have a vacant oil and gas industry position as ...

Master Mariner – onshore Jobs in Aberdeen, Scotland

Noble Denton Consultants have offices in Aberdeen, Newcastle, Slough, London and Kazakhstan, and have established a recognised expertise in marine and engineering consultancy. The business has ambitious growth plans and is actively recruiting across all locations and business lines. The Marine business specialise in warranty, analysis and consultancy work including common marine inspections, surveys, accident investigations ...

Solidworks Enterprise PDM Administrator Jobs in Aberdeen, Scotland

Providing support to Design & Engineering staff. - Ongoing development & tuning of PDM to increase functionality. - Assisting & training PDM users. - Working with IT & other PDM support personnel to support integration. - Modelling of parts for inclusion to standard libraries. - Ongoing support of admin dept providing PDM vault housekeeping. - Co-ordination of PDM maintenance activities to ...
Oil and Gas Jobs in Aberdeen

Draughtsperson Jobs in Aberdeen, Scotland

Perform draughting work as allocated Project Engineers / Project Directors. Be familiar with relevant codes and standard used in the draughting work carried out. Liaise directly with Project Engineers on installation drawings and sketches. Comply with all quality system requirements regarding production, registering, revision and filing of drawings. Identify standard details which are suitable for inclusion in the CAD ...

Business Development Manager, Oil & Gas Jobs in Aberdeen, Scotland

The O&G Business Development Manager reports to the Commercial Director of the Industry Division and will have leading business development activities for the Oil & Gas Market all over the UK with a particular focus on the Aberdeen based companies. The successful candidate will have a proven record of business development success within the Oil & ...

Electronics Technician Jobs in Aberdeen, Scotland

As an Electronics Technician your duties will consist of, but are not limited to: -Carry out testing and repair work on ROV (Remote Operated Vehicle) equipment and assemble and install new build systems. - Test and repair all ROV ancillary equipment as directed by ROV Systems Manager. - Assemble and install new build ROV control systems. - Provide technical ...
Subsea tree project engineer Related Positions