With interests in over 20 Norwegian Continental Shelf (NCS) licenses, BG Group has one of the most significant exploration businesses in the offshore waters of Norway. A position that is strengthened through the growth of our operated assets and project developments. BG Norge is the license operator for the Jordbær Field which will commence production in Q4 2013 using a new build third party manned and operated facility The Offshore Installation Company Representative role is a staff position and an integral part of the Asset management team. The position will be instrumental to influencing safe and efficient operations on the third party operated facility.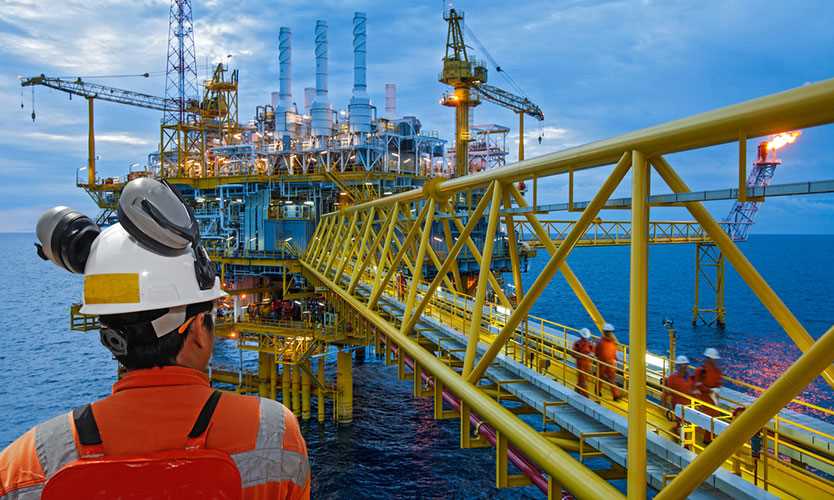 We have a vacant oil and gas industry position as Offshore Installation Representative in Stavanger, Norway, Europe vacant at BG Group Norway. The job opening is in the Management and Instalation department at BG Group Europe where you will be an important team member. The Offshore Installation Company Representative role is a staff position and an integral part of the Asset management team
Find other Offshore Installation Representative Jobs
Find other BG Group Jobs
Find other Oil and Gas Jobs in Stavanger, Norway
The job position and advert may be expired. Please contact BG Group, for information on other jobs, salary, careers and vacancies.
Offshore Installation Representative Jobs

ROV Supervisors Jobs in Offshore, Australia

Day to day supervision of the i-Tech resource operating on work site. * When acting as the senior i-Tech representative offshore, maintaining communications with the clients offshore representative and project engineer. * Execution of the i-Tech operations and ensuring its timely completion in accordance with the relevant proposal and ...

Offshore Installation Manager – Captain Jobs in Offshore, USA

Candidates interested in working in the Gulf of Mexico encouraged to apply. Employee special responsibility and duties: 1) The Captain is appointed by Seadrill and acts as the company's representative in matters pertaining to the safety of the ship, crew and cargo. 2) Is the highest authority onboard and is responsible for the drilling vessel's navigation, stability ...

Rig Supervisor–Offshore Jobs in Port Harcourt, Nigeria

Representative offshore and advisor to Client offshore. Ensure all members of crew are conversant with and follow HES procedures and regulations and any additional on-site specific safety requirements. Supervise TL application of SJA and other HSE related requirements. Responsible for positively contributing to the affirmative HSE environment on vessel. Enforce HSE regulations and good practices, will intervene where ...
BG Group Jobs

Petroleum Engineering Graduate Programme Jobs in Various, UK

At BG Group, petroleum engineers work closely with geologists and geophysicists, as well as drilling and production engineers. Together, they have a crucial role to play at every stage in the lifecycle of oil and gas fields around the world – from exploration and field development to reservoir management and operation. The three or four placements ...

Assistant Manager Jobs in Offshore, India

This role is offered on local terms and conditions and is a rotational position (14 days offshore / 14 days onshore). Reporting to the Platform Manager the Assistant Manager manages and makes sure that production rates and quality are met as well as ensuring that all HSSE critical systems are available most of the time and ...

Lead Drilling Engineer Jobs in Reading, UK

Extensive Drilling Engineering experience with an Operator. Recent experience ( in the last three years preferred) in the planning and drilling of one offshore deepwater well as a minimum. Experience as a Drilling Supervisor would be considered an advantage although not essential Experience and be considered expert in the use of industry recognised Well Engineering software such ...
Oil and Gas Jobs in Norway

Project Procurement Manager Jobs in Oslo, Norway

We have an open position as: Commodity Team Leader / Project Procurement Manager Work Tasks and areas of responsibility: * Commercial responsible for procurement of equipment and services to projects, all in accordance with Company procedures and values * Perform market analysis and establish commodity strategy ...

Communications Manager Norway & Nordics Cluster Jobs in Stavanger, Norway

We're currently looking to recruit a Communications Manager to join us in Stavanger and look after the Nordics Cluster, comprising Norway, Denmark, Sweden and Finland. Responsibilities : In this role you'll be responsible for cross-business co-ordination and the prioritisation of reputation and resource management. This includes communications staff development and mentoring communications leaders throughout the cluster. You'll ...

Project Engineer Jobs in Tranby, Norway

Work Tasks and areas of responsibility: * Design of control and monitoring systems for subsea process systems as well as for pumps, compressors and separators * Development and implementation of all electric subsea control system * Specification and sizing of process control loops and control components ...
Oil and Gas Jobs in Stavanger

Senior Engineer – Instrument / Actuated Valves Jobs in Stavanger, Norway

develop technical specifications and documentation for procurement of pressure safety valves, actuated valves on/off valves, control valves and valve controls contribute technical competency to the procurement process vendor follow up for procurement packages participation in FAT develop installation, test and start-up procedures inspections at offshore and onshore installations mentor and coach for other personnel within the valve engineering We have a vacant ...

Piping Stress Analysis Jobs in Stavanger, Norway

conducting piping stress analysis using Caesar II/Triflex, preferably in the offshore industry produce Critical Line List knowledge of appropriate national and international codes and standards including ASME B31.3 writing and presentation of technical reports evaluation of piping stress calculations done by others basic knowledge of piping layout, design and process knowledge of pipe supports, trunnion calculations, assessment of loads on equipment, ...

Subsea Intervention Engineers Jobs in Stavanger, Norway

s a Senior Engineer you will be have working tasks such as: Design and modification on Subsea Intervention equipment Specification and follow up on internal and external engineering service providers CAD modelling and drafting Writing procedures, manuals and reports, updating documentation and drawings, create part and document structure in the electronic documentation system. Support in ...
Offshore Installation Representative Related Positions