We're ready
With advanced technology products and services for the oil and gas industry.
All we need is you.
GE Oil & Gas is a global leader in the supply of technology-based equipment and services for the entire oil and gas industry – from drilling and completion to production, transportation, refining, processing, petrochemical and pipeline integrity.
Due to the growth and expansion of our business, we are looking for talented people who want to make a difference.
The Fabrication Site Engineering Manager is reports to the Fabrication Manager with dotted line reporting back to the MCS Engineering Manager and is responsible for the interpretation of engineering requirements on the fabrication site.
Essential Responsibilities:·
1 Support the Fabrication Manager to achieve the scheduled delivery by providing on site engineering resource and being the engineering link back to Sandvika. 2 Technical leadership of fabrication team and Supervision of Project Engineer, Tubing Supervisors, Site Quality Engineers, and Original Equipment Manufactures representatives.
3 Support the local implementation of Project Execution Plan and Implement execution of scope of work as defined in Project Statement of Work and Job Descriptions
4 Commit to operating rhythm promoting communication of relevant issues to other team members, Company and stakeholders.
5 Ensure accurate recording of meetings maintaining current and accurate records of all actions outstanding using the Sharepoint actions log.
6 Be aware and ensure Completion of Non-Disclosure Agreement prior to sharing proprietary information with ExxonMobil
7 Produce monthly KPIs for customer and internal reporting
8 Ensure holiday calendars are maintained – report on approaching backlogs 9 Support the Fabrication Site Mobilization, Execution Plan, Angolan Fabrication Site Plans and Procedures,
10 Be aware of Engineering Plans and Procedures, Documentation Procedures, Communication plan and the requirements within these.
11 Ensure SRT Procedures and Punch List Closure (Angola) follow thru'
12 Completion of Completion Certificates after SRT/Inspection and Punch Closure
13 Ensure implementation preservation requirements for delivered equipment
14 Ensure on site execution of Test Procedures and FATs
15 Support SIT Management and completion of SIT Procedure execution and SIT Deliverables
16 Document deliverables per MDR
17 Record System-Level Major Changes and Sub-System Level Major Changes (Cost/Schedule/Technical/Interface Impact) and alert need for change proposals
18 System-Level Minor Changes (No external impact) Sub-System Minor Changes (No external impact)
19 Ensure Implementation of Project Quality Plan
20 Ensure Major GRR (With delivered equipment impact) are recorded and alerted to EPC and disposition sought from CoE
21 Disposition Minor GRR (No delivered equipment impact) on site and record
22 Commit to VG Drug & Alcohol Policy
23 Support Onshore Rigging, Loadout & Seafastening Planning
24 Schedule and prioritise on site engineering to support completion per milestones plan and Company scheduled dates
25 Ensure details of As Built equipment gathered and fed back to Sandvika for inclusion final documentation package post start-up
26 Support the Project Lessons Learned database on Sharepoint and provide input during execution
Qualifications/Requirements
1. Bachelor's Degree in Engineering
2. 3 years relevant work experience
3. 2 years project management and/or people leadership experience
4. Must be legally authorized to work in the United States full-time
5. Must be willing to work in Angola full-time
6. Must submit application for employment through gecareers.com (or COS if internal) to be considered
7. Must be 18 years of age or older
8. Must be willing to take a drug test as part of the selection process
9. Must be willing to submit to a background investigation, including for example, verification of your past employment, criminal history, and educational background
Desired Characteristics
1. Masters or PhD in Engineering
2. 7 years relevant industrial experience
3. Proven ability to work cross-functionally
4. Demonstrated project leadership and/or people management skills
5. Demonstrated supplier and manufacturing interface skills
6. Proven mentoring and coaching abilities; demonstrated ability to motivate & inspire others
7. Excellent communication, influencing skills and ability to gain buy-in for initiatives
8. Proven LEAN skills
9. Demonstrated ability to deliver results while working on multiple projects simultaneously, balancing resources, timing and quality of outcomes
10. Demonstrated problem-solving and leadership skills
We look forward to hearing from you! GE Oil & Gas
An equal opportunity employer.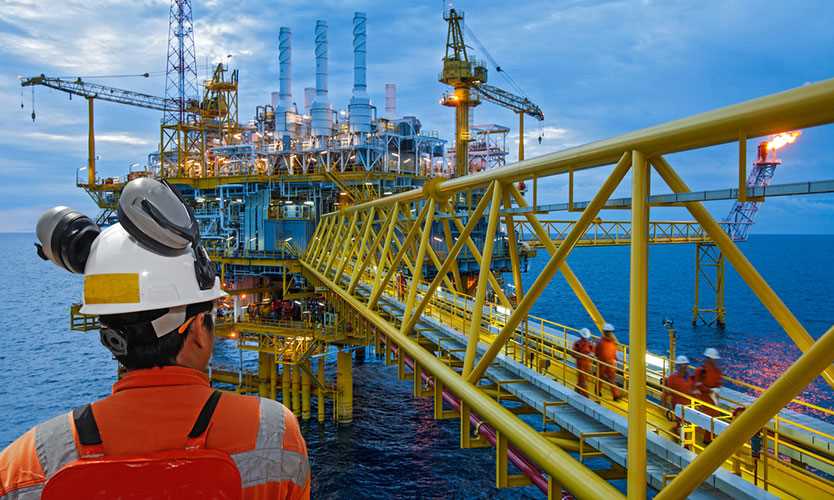 We have a vacant oil and gas industry position as Fabrication Site Project Engineer in Luanda, Angola, Africa vacant at Baker Hughes Angola. The job opening is in the Engineering and Project department at Baker Hughes Africa where you will be an important team member. The Fabrication Site Project Engineer reports to the Site Engineering Manager and is responsible for the interpretation of engineering requirements on the fabrication site
Find other Fabrication Site Project Engineer Jobs
Find other Baker Hughes Jobs
Find other Oil and Gas Jobs in Luanda, Angola
The job position and advert may be expired. Please contact Baker Hughes, for information on other jobs, salary, careers and vacancies.
Fabrication Site Project Engineer Jobs

Baker Hughes Jobs

Oil and Gas Jobs in Angola

Oil and Gas Jobs in Luanda

Fabrication Site Project Engineer Related Positions