Responsibilities 1. Responsible for the safe navigation of the vessel and set up assignment of the DP position reference systems when on duty. Shall not leave the bridge unless relieved by another qualified person 2. Operate dynamic positioning (DP) equipment as per Company and vessel operating procedures 3. Ensure the bridge and DP logbooks are maintained 4. Operate the ballast control system to maintain the rig in a stable condition at the correct draft and trim as directed by the SSL 5. Set up operational parameters for the DP system and ensure system data is correct 6. Advise relevant personnel as per Well Specific Operating Guidelines (WSOG) of potential position loss 7. Referencing riser analysis create WSOG document for well planning. Ensure WSOG are followed while on location 8. Ensure that all defects and anomalies on any bridge equipment are reported to the OIM and relevant department heads. Maintain records of these and ensure that they are corrected 9. Monitor Vessel Management System (VMS) and fire / gas alarms. Take appropriate action 10. Ensure marine publications and navigational charts are up to date and maintained 11. Ensure GMDSS systems are functioning, routinely tested and log maintained 12. Ensure watch checklist, procedure checklist and bridge equipment checks are completed. Liaise with other departments, client, supply boats etc. 13. Responsible for monitoring and ensuring the safe transfer of fluids internally and between the rig and supply vessels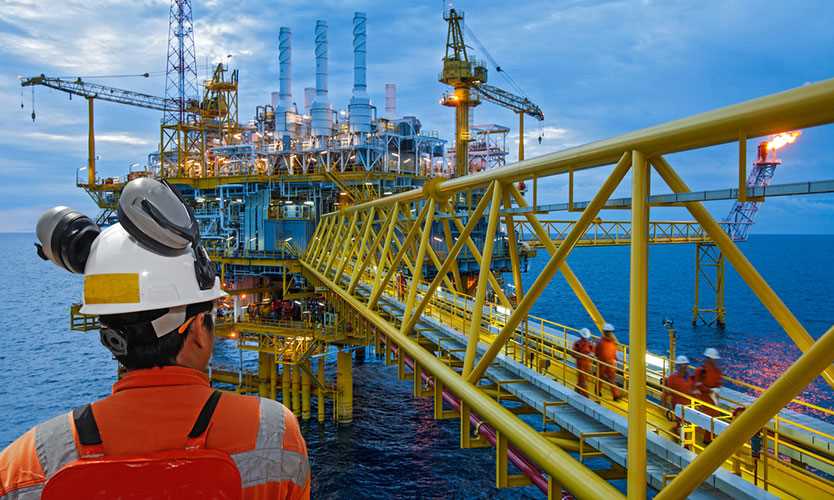 We have a vacant oil and gas industry position as DP Operator in Offshore, Brazil, America vacant at Seadrill Brazil. The job opening is in the Drilling and DP Operator department at Seadrill America where you will be an important team member. In charge of the vessel and operation of the DP system during his desk assignment.
Find other DP Operator Jobs
Find other Seadrill Jobs
Find other Oil and Gas Jobs in Offshore, Brazil
The job position and advert may be expired. Please contact Seadrill, for information on other jobs, salary, careers and vacancies.
DP Operator Jobs

Dynamic Positioning Operator Jobs in Offshore, USA

Operate the automated and fixed station-keeping system of the rig. Coordinate the move on or off location, starting or securing the Dynamic Positioning Systems. Monitor the Dynamic Positioning (DP) System and its associated equipment and instrumentation and operate the manual DP controls if necessary to maintain the desired position of the unit over the well during drilling ...

Second Officer Jobs in Offshore, Angola

Key Responsibilities Act as DP Operator Act as Junior Officer of the Bridge Watch Maintenance of fire fighting appliances Act as Officer of Deck Watch during the ship's stay in Port Maintenance of navigating equipments, charts etc. Maintenance of equipment in lifeboats and rafts Assisting Senior Officer of the Bridge Watch in navigation/look out when Ship is off DP. Assist the Chief Officer ...

2nd Officer Jobs in Offshore, Brazil

The Second Officer is responsible to the Chief Officer and will assist the Chief Officer and/or 1st Officer with all aspects of the operation of the vessel in accordance with international law and the law of the flag state. They will aid the Chief Officer and Captain with the responsibility for the safety of the ...
Seadrill Jobs

Sr. Mechanical Technician in Brazil Jobs in Offshore, Brazil

Responsible for the repair and maintenance of hydraulic equipment in the drilling areas. Candidates interested in working internationally in Brazil are encouraged to apply. Position general responsibility: Responsible for organizing and supervising all the repair and maintenance work related to hydraulic power units and hydraulic equipment/systems in the drilling areas. 1) Make sure he is familiar with applicable ...

Driller Jobs in Offshore, International

Area(s) of Responsibility: (a) Drill floor, derrick, mud cleaning, BOP's and sub base, pit and pump room. (b) Supervision and performance of personnel working in the above areas. (c) Physical condition of areas and equipment, planned inspections and relevant documentation. Supervises: Drilling personnel and sub-contractor personnel. We have a vacant oil and gas industry position as Driller in Offshore, International, ...

Roustabout Pusher in Brazil or Gulf of Mexico Jobs in Offshore, International

Seadrill has Roustabout Pusher positions available in Brazil and in the Gulf of Mexico. Candidates interested in international work are encouraged to apply. Employee responsibilities and duties: 1) Documented training in accordance with lifting procedures 2) Knowledge of authorities requirement and procedures for lifting operations/equipment 3) Be familiar with all chemicals being handled onboard 4) Responsible for keeping the pipedeck ...
Oil and Gas Jobs in Brazil

Job Fairs – Brazil Jobs in Macae, Brazil

Field Engineers work on delivering frontline technical services and solutions to our customers across any one of Baker Hughes' drilling, evaluation, completion and production technologies. From fulfilling engineering and sales support roles, to performing and leading land and sea well-site operations, the job is physically and mentally demanding. While challenging, it provides the foundational stages ...

Subcontracts Supervisor Jobs in Rio de Janeiro, Brazil

Ensure that company procedures are followed and budget and schedule requirements are achieved. Develop and manage subcontracts required for the International Oil&Gas Companies (IOC) or/and National Oil&Gas Companies (NOC) on Engineering, Procurement, Construction and Installation (EPCI) Subsea, Marine and Offshore Projects. Develop sourcing, tendering, evaluating, negotiating of subcontract and the subsequent administration accordingly/compliance with corporate approval authority ...

HR Manager -Drilling Riser Jobs in Oslo, Norway

A HR Manager is required for the Drilling Riser Business in Products & Technologies. The Drilling Riser business was transferred from the Subsea business area 01.10.2009. The business stream consists of approx. 200 employees which is located in Oslo, Kuala Lumpur, Brazil and U.S. The annual revenue is approx. 1,5 billion NOK. The HR manager ...
Oil and Gas Jobs in Offshore

Deepwater OIM Jobs in Offshore, International

Manages the rig providing leadership and making the necessary decisions to ensure the efficient operation of the rig. Control expenditures so as to promote efficiency and achieve budgetary objectives. Ensure that company, state, and federal rules and regulations relating to safety are implemented and fully complied with. Ensure that all legal and regulatory information is ...

Senior Storekeeper Jobs in Offshore, Nigeria

The Senior Storekeeper or Storekeeper is responsible to the Chief Engineer for maintaining stores for the Ship, ROV, diving system, cranes and any other equipment permanently installed on board. This position will be based on board a construction barge currently engaged in platform hook-up and refurbishment work in Nigeria. Key Responsibilities Maintain stores for the ship, ROV, ...

Offshore Structural Engineers Jobs in Various, Malaysia

Responsibilities : * Responsible for ensuring the integrity of design, fabrication and installation of new fixed offshore steel structures for Greenfield oil & gas development projects, structure modification work for Brownfield projects, and the integrity of existing fixed offshore steel structures (jacket, piles, foundation, topsides, modules, bridges & miscellaneous structures) * Sets structural Basis for Design ...
DP Operator Related Positions