We're ready
With advanced technology products and services for the oil and gas industry.
All we need is you.
GE Oil and Gas is a global, leading supplier of technology-based equipment and services for the oil and gas industry – from drilling and production equipment to pipeline integrity. If you're ready to work with the industry's most talented professionals in bringing the power of imagination to the world of energy, apply now to attend our Invitational Career Fair.
Invitational Career Fair,
20th March, 2010 in Aberdeen
Apply today to qualify!
Role Summary/Purpose:
The Product Manger Subsea Valve Technology is a key role within the subsea product platform. The role has been created to provide the focus vision and leadership required to develop GE Oil & Gas within the subsea arena. Effective product management is critical to ensure we deliver the products and solutions the industry needs in a timely and cost effective manner. We need to solve our customers' problems.
Essential Responsibilities:
Responsible for reviewing and identifying market technical needs.
* Standardisation, identifying standard products
* Analysis of trends. (e.g. HP/HT, Large Bore etc.)
* Benchmark costs for standard product.
* Review of valve performance requirements verification methods and specification development. Responsible for benchmarking our competitors and industry requirements.
* Define technical strengths and weaknesses (e.g. Matrix and Parametric analysis).
* Review if ITT's.
* Identification of technical gaps.
* Segmentation of market by technical capability i.e. who will be the strongest in which market.
* Define capability trends
* Define specification developments e.g. API P
* Responsible for cost out initiatives
* Review and implement value engineering opportunities
* Drive the use of LCC engineering, sourcing and manufacture.
* Drive use of lean processes .Responsible for NPI, PLE project definition, support and management relating to Subsea Valves.
* Define PLE / NPI needs and opportunities.
* Define and prepare toll gate review documentation for NPI / PLE investments.
* Manage ongoing programs.
* Encourage new ideas and break the mould.
* Monitor and review product adjacencies. The role must interface with the Customer, Functional Teams and senior management team as required to ensure that the market, opportunity identification and risk assurance programs are planned, facilitated, and executed. The role will drive subsea valve product of tomorrow.
* Quality, Health Safety and Environmental – Leadership Implement HSE policies and procedures in all activities. Provide leadership and accountability in the execution of these activities. Develop a safety strategy for subsea valve product line as part of the MGPP
* Leadership – the candidate will be required to have strong leadership skills to develop and communicate a multi functional project, lead cross functional teams, developing specific action plans for business implementation and improvement.
* Marketing -Work with Marketing to identify size and shape of the targeted markets. Identify strengths and weakness versus competitors. Identify market opportunities and work with marketing to develop the appropriate communications internal and external. Develop specific new product introduction strategy.
* Customer Interface – Participate in meetings with clients and provide feedback as required to support our product strategies. Be prepared to identify and justify mitigating actions to achieve growth plans
* Personnel Development – Provide leadership in the application of engineering and operational procedures to ensure that they are seen as fundamental in our activities. Act as a mentor for younger staff as required:
* Monitoring, and counseling on their activities
* Ensure they understand regulatory requirements relative to designs
* Ensuring health safety and environmental risk control are paramount
* Provide / support training of staff based upon technical expertise.
Principle Accountability:
* Ensure compliance with Company Policies and Procedures, maintains focus on Strategic Objectives
* Provide accurate and validated progress reports either directly or through direct reports as required by assigned tasks. The effectiveness should be measured through the product group metrics, own KPI's, e.g. Budget vs plan, ROI, orders, revenue, margins, Say /Do ratios., etc
* Deliver on time and within budget the agreed metrics
* Ensure the accuracy and breadth of deliverables meets all internal & external customer requirements
* Minimise risk to the Health, Safety and Environmental impact as a result of the design, manufacture and operation of VetcoGray equipment. Dimensions
* Business Strategies up to $ 500M+
* Small teams up to 5 –10 persons
* Interfaces with Regional Management, EPC Project Management, Procurement (Supply Management)
Qualifications/Requirements:
* Bachelors Degree in Mechanical engineering plus minimum of 10 years relevant experience.
* Fundamental understanding of valve technology, design analysis methods, industry standards and valve qualification and test methods
* Experience in Industrial organisations and/or Manufacturing.
* Expected to regularly interface and update progress on assigned objectives and projects.
* Expected to interface with overseas country management engineering groups on products and procedures. Needs to interface with Product Centres of Excellence, Project Management, on an as needed basis.
* Customers, Suppliers and third party verification authorities on a regular basis.
Desired Characteristics:
Exellent customer networker. Experience from subsea processing development and delivery projects. Understanding of Customer organizations, decision processes and way to market paths for subsea processing. Conferences presentation experience.
To apply, please visit www.gecareerfair.com/SS, select job title and click on it to be directed to position details and application to complete for an invitation to our Career Fair. For more information about GE Oil & Gas, please visit www.geoilandgas.com
We look forward to hearing from you!
An equal opportunity employer.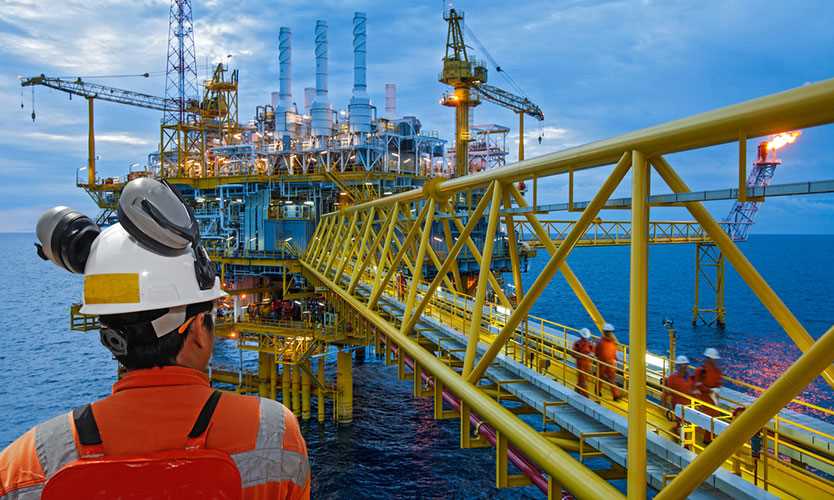 We have a vacant oil and gas industry position as Product Manager – Subsea Valve Technology in Aberdeen, Scotland, Europe vacant at Baker Hughes Scotland. The job opening is in the Management and Product Manager department at Baker Hughes Europe where you will be an important team member. The Product Manger Subsea Valve Technology is a key role within the subsea product platform. The role has been created to provide the focus vision and leadership required to develop GE Oil & Gas within the subsea arena
Find other Product Manager – Subsea Valve Technology Jobs
Find other Baker Hughes Jobs
Find other Oil and Gas Jobs in Aberdeen, Scotland
The job position and advert may be expired. Please contact Baker Hughes, for information on other jobs, salary, careers and vacancies.
Product Manager – Subsea Valve Technology Jobs

Baker Hughes Jobs

Oil and Gas Jobs in Scotland

Oil and Gas Jobs in Aberdeen

Product Manager – Subsea Valve Technology Related Positions