We're ready
With advanced technology products and services for the oil and gas industry.
All we need is you.
GE Oil and Gas is a global, leading supplier of technology-based equipment and services for the oil and gas industry – from drilling and production equipment to pipeline integrity. If you're ready to work with the industry's most talented professionals in bringing the power of imagination to the world of energy, apply now to attend our Invitational Career Fair.
Invitational Career Fair,
20th March, 2010 in Aberdeen
Apply today to qualify!
Role Summary/Purpose
The position holds responsibility for Subsea Systems Engineering in support of New Technology and New Product Introductions (NTI & NPI), specifically connectors, valves, & actuators. The ATO Systems Engineer will be expected to work on one or more projects concurrently, as required by the ATO Section Manager.
Essential Responsibilities:
• Continuously interacts with client technology and asset personnel to assimilate a view on industry direction in nearer and longer term.
• Develops and benchmarks system level ideas and IP to strategically position business
• Formulates strategy for NTI and NPI with Subsea Systems Marketing Platform
• Demonstrate creativity, be open minded, and customer focused, within a systemic thinking context, and grounded in practical business realities
• Manage complex technical projects in a cost effective & timely manner, requiring to;-Provide upper management with project status reports.- Organize and motivate project team(s) and be adaptive to maximize performance of team members- Assess abilities and limitations of team members and direct work accordingly.
• Determine CTQ (Critical to Quality) attributes for potential system solutions and products to be developed.
– Provide a balanced view of risks (in terms of technical, commercial implementation, development costs, and development schedule) for specific projects undertaken and agreed with the business platforms.
– Routinely engage in end-user Customer interaction, and with industry experts, research and operational personnel.
– Provide training, and formal presentation of system and products to clients, management and peer.
– Support the Supply Chain department in technical liaison with suppliers and sub-contractors to ensure that R&D engineering solutions meet the abilities and recommendations of the chosen supplier(s).
– Ensure that common best practices, methods and approaches are used (in accordance with company procedures) to ensure that maximum levels of safety and quality are maintained.
– Attend R&D project related design review meetings, convened by the R&D engineer(s), and ensure that all System & Interface Issues are addressed.
– Technical leadership on NPI programs for subsea connectors, valves, & actuators.
Qualifications/Requirements
• The successful candidate shall have an engineering background in at least one of the major engineering disciplines (i.e. Drilling, Production, Structural, Electrical, and/or Mechanical). However, the ability to understand fundamental concepts associated with all engineering disciplines is essential in order to lead a team of engineers.
• The successful candidate shall have experience in a position of responsibility (e.g. managing a department, leading a team or technical responsibility for a product or project).
• Must be able to communicate effectively (verbal and written English).
• Must be able to effectively interact with customers, including both listening and making formal presentations.
• Must be computer literate.
• Must be capable of multi-tasking, be able to work to agreed schedules and be self motivated to achieve these schedules.
• Must have a good level of commercial awareness.
• Must have experience in the Oil and Gas industry, and a deep knowledge of subsea connectors, valves, & actuators is highly desirable.
Desired Characteristics:
• Self-motivated and able to work both individually and as part of a global team.
• The person must be willing to broaden their knowledge across a number of products and share this knowledge with others.
• Confident, self starter who has a disciplined approach and initiative. • The person must also have the ability to lead and control a group of engineers whilst undertaking a significant workload.
To apply, please visit www.gecareerfair.com/SS, select job title and click on it to be directed to position details and application to complete for an invitation to our Career Fair. For more information about GE Oil & Gas, please visit www.geoilandgas.com
We look forward to hearing from you!
An equal opportunity employer.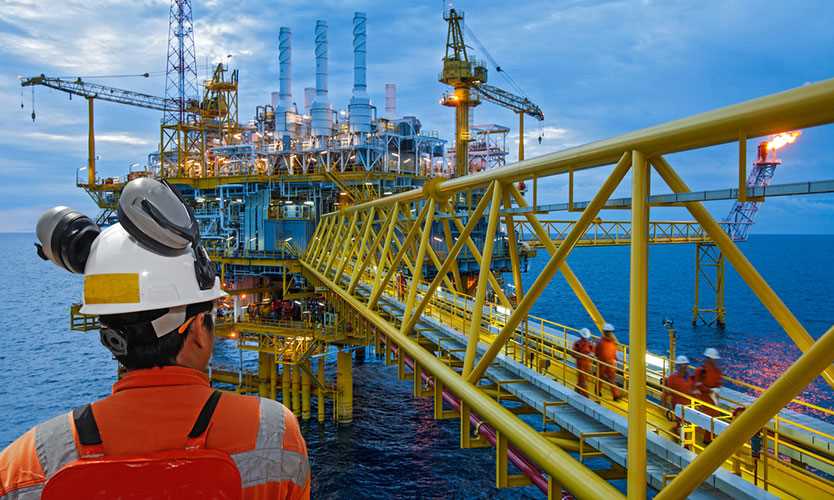 We have a vacant oil and gas industry position as Senior Systems Engineer in Aberdeen, Scotland, Europe vacant at Baker Hughes Scotland. The job opening is in the Engineering and System department at Baker Hughes Europe where you will be an important team member. The position holds responsibility for Subsea Systems Engineering in support of New Technology and New Product Introductions (NTI & NPI), specifically connectors, valves, & actuators
Find other Senior Systems Engineer Jobs
Find other Baker Hughes Jobs
Find other Oil and Gas Jobs in Aberdeen, Scotland
The job position and advert may be expired. Please contact Baker Hughes, for information on other jobs, salary, careers and vacancies.
Senior Systems Engineer Jobs

Baker Hughes Jobs

Oil and Gas Jobs in Scotland

Oil and Gas Jobs in Aberdeen

Senior Systems Engineer Related Positions