We're ready
With advanced technology products and services for the oil and gas industry.
All we need is you.
GE Oil & Gas is a global leader in the supply of technology-based equipment and services for the entire oil and gas industry – from drilling and completion to production, transportation, refining, processing, petrochemical and pipeline integrity.
Due to the growth and expansion of our business, we are looking for talented people who want to make a difference.
The Deputy Site Manager is responsible for support to the Fabrication Manager during in-country fabrication /construction and testing.
Essential Responsibilities:
• Support the Fabrication Manager in the management of the in country fabrication/ construction of the manifold and foundations
• Review and become familiar with the Fabrication Site Mobilization and Construction Management Plan
• Take ownershipp and responsibility for arrangements for Accommodation & offices for fabrication site team(s)
• Manage fabrication team holiday roster etc
• Become Familiar with and support the execution of the Construction Management Plan
• In conjunction with on site HSE Coordinator Convene regular HSE reviews for Fabrication team members and SUBCONTRACTOR
• Ensure Health, Safety and Protection of the Environment is understood by all on site to be Key factors in the success of the project
• Support the Fabrication Manager in Supervising the construction and testing of manifolds at SUB-CONTRACTOR'S yard or yards in accordance with the project execution plan
• Take ownership for ensuring Manifolds, Pile Foundations, Well Jumpers, asscoiated documentation is delivered to the project schedule.
• Liase with onsite engineering manger to ensure that project quality policies are followed during the construction of the manifolds, pile foundations and Well Jumpers.
• Ensure that project EHS policies are followed by Fabrication Team members.
• Liaise with Technical Leadership organization in Oslo for support with respect to technical queries and problem resolution.
• Supervise Local Implementation of all EPC Plans and Procedures and Angolan Fabrication Site Plans and Procedures
• Develop protocols for gathering data on schedule adherence, progress, input to KPI's, weekly and monthly reporting requirements for onpass to EPC
• Liaise with SIT/Installation Manager with regards to preparation for SIT at SUB-CONTRACTOR'S yard
• Participate in FAT/EFAT test readiness reviews ensuring the involvement of the HSE Manager.
• Local management of on-site QA Support ensuring Initiatation, communication and management of clear system of punch list control
• Become familiar with the Field Materials Management and Warehousing Plan
• Ensure Site Team are aware and working to Field Materials Management and Warehousing Plan assuring materials and finished goods storage compliance
• Ensure Materials coordinator has robust systems in place for Goods Receiving Inspection and Damage Reporting for inter-company shipments
• Take ownership of and Implement the work site security Plan and ensure the work site is secure
• Ensure Weekly MEL Data Updates are provided to MEL/EDL Administrator
• Ensure documentation is deliverabled per MDR
• Ensure Major GRR's that impact delivered equipment are raised without delay and expedited through the system to resolution
• Ensure Minor GRR's that have no impact on delivered equipment are raised without delay and followed up for relosution
• Be familiar with the customer complaint system and how to initiate a complaint when necessary
• Through on Site Planning ensure implementation of Schedule Development and Control Plan (SDCP) including Fabrication Schedule Development and updates.
• Provision of weekly reporting including photographic evidence to EPC
• Inconjunction with the Fabrication Manager, Manage the Insulation Contractor's support at the fabrication work site, including test facility ensuring regard for HSE requirements
• Ensure fabrication documentation verification is on going during the course of construction allowing full document set to be available at work completion
• Support the Onshore Rigging, Loadout & Seafastening Planning and execution
• Be cognisant of the time in involved in getting an Angolan visa and plan for change out or replacements
• Commit to operating rhythm promoting communication of relevant issues to other team members, Company and stakeholders.
• Be aware of EPiC Document Control System and adherence to procedures on site. • Use Action Tracking using
Qualifications/Requirements
* Demonstrable experience in Fabrication Management (preferably in Subsea).
* Solid track record of successful delivery against contract.
* Strong interpersonal and relationship building skills
* Strong leadership skills
Desired Characteristics:
* Knowledge of the Oil & Gas sector, in particular subsea solutions
* Understanding project management principles
* Inclusiveness
An equal opportunity employer.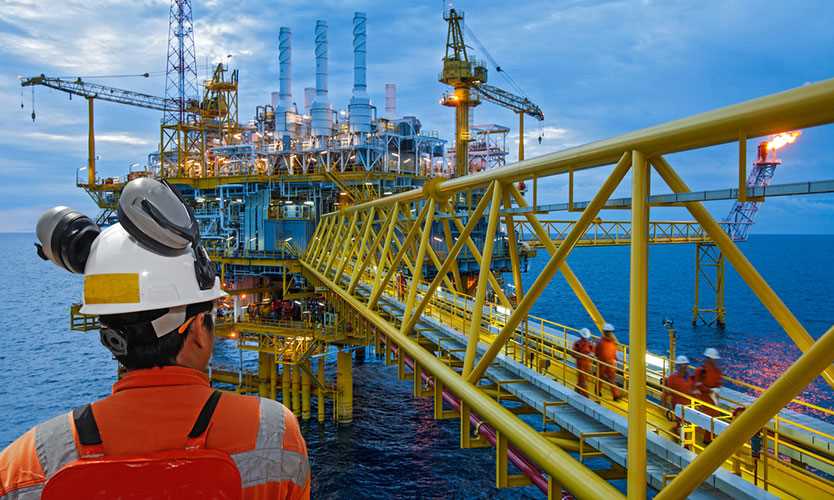 We have a vacant oil and gas industry position as Deputy Site Manager in Luanda, Angola, Africa vacant at Baker Hughes Angola. The job opening is in the Management and Site Manager department at Baker Hughes Africa where you will be an important team member. The Deputy Site Manager is responsible for support to the Fabrication Manager during in-country fabrication /construction and testing
Find other Deputy Site Manager Jobs
Find other Baker Hughes Jobs
Find other Oil and Gas Jobs in Luanda, Angola
The job position and advert may be expired. Please contact Baker Hughes, for information on other jobs, salary, careers and vacancies.
Deputy Site Manager Jobs

Baker Hughes Jobs

Oil and Gas Jobs in Angola

Oil and Gas Jobs in Luanda

Deputy Site Manager Related Positions