We're ready
With advanced technology products and services for the oil and gas industry.
All we need is you.
GE Oil & Gas is a global leader in the supply of technology-based equipment and services for the entire oil and gas industry – from drilling and completion to production, transportation, refining, processing, petrochemical and pipeline integrity.
Due to the growth and expansion of our business, we are looking for talented people who want to make a difference
This position is global in nature. Working with Global Supply Chain, Subsea ITO, and EPC Project Directors; assists with establishment of global fabrication strategy. Consistent with the strategy and EPC project requirements, works with Sourcing to establish/qualify fabricators, resources our fabrication teams, and ensures the continuity & performance of these teams throughout the construction process. All site fabrication managers will report directly to this individual as well as indirectly.
Essential Responsibilities:
• Working with Global Sourcing & Manufacturing, determine general global requirements and strategy for 3rd party fabricators or captive fabrication outside of DPS Manufacturing oversite.
• Assist EPC project directors and ITO tender managers in preparing proposal & project specific fabrication strategies.
• Member of DPS Subsea Projects Leadership team.
• Work with Global Sourcing Subcontractor team to identify & qualify 3rd party fabricators.
• Work with EPC Project Directors to understand contractual obligations for fabrication (localization requirements, skill requirements for our staff, etc.). • Hire local site fabrication managers and other site fabrication team members as appropriate.
• In absence of or in advance of hiring site fabrication managers, initiate and coordinate contract specific fabricator qualification efforts (passing along welding specs, construction practices specs, EHS requirements, etc and starting fabricator efforts to perform required qualifications).
• Provide functional leadership and evaluate performance for site fabrication managers/supervision.
• Develop, deploy, and manage standard performance metrics for fabrication operations.
• Standardize practices, processes, and operating mechanisms for all fabrication operations.
• Fabrication Site Mobilization & Construction Management Plans
• Monitoring of Site Mobilization
• Construction Management & reporting
• Kick-off Meetings content and templates
• Deploying & managing EHS programs at fabricators & their subcontractors
• Methods for communicating project quality & EHS policies
• Coordination with EPC project, sourcing, and technical functions
• Communication & adherence to contract & customer specific requirements
• Reporting to EPC team on schedule, progress, KPIs, daily/weekly/ monthly reports inputs
• FAT/SIT planning & site preparation
• Field Materials Management & Warehousing Plans/Controls
• Goods Receiving Inspection & damage Reporting
• Work Site Security Plans
• MEL execution
• GRR process execution
• Implementation of Schedule Development and Control Plan (SDCP)
• Required documentation verification timely & complete
• Implementation across all sites of "lessons learned" from completed projects.
• Serve as first point of escalation above local fabrication site leadership for resolution of fabricator execution/performance issues.
Qualifications/Requirements:
• Solid track record of successful delivery of major projects including significant subcontracted and fabricated content.
• Excellent leadership skills – build global fabrication function into a dedicated and enthusiastic unit.
• Experience managing team, project, or program where resources are located across multiple global locations.
• Proven interpersonal, relationship building, and cultural sensitivity/flexibility skills.
Desired Characteristics
• Solid knowledge of Oil & Gas industry, upstream equipment, subsea production equipment
• Sound network of fabrication industry and fabrication resources contacts
• Well connected to project management teams within DP&S and GE businesses with major projects scope
• Experience/training from one of the global Oil & Gas industry construction firms (McDermott, Bechtel, KBR…)
• Inclusiveness
• Clear Thinker
We look forward to hearing from you! GE Oil & Gas
An equal opportunity employer.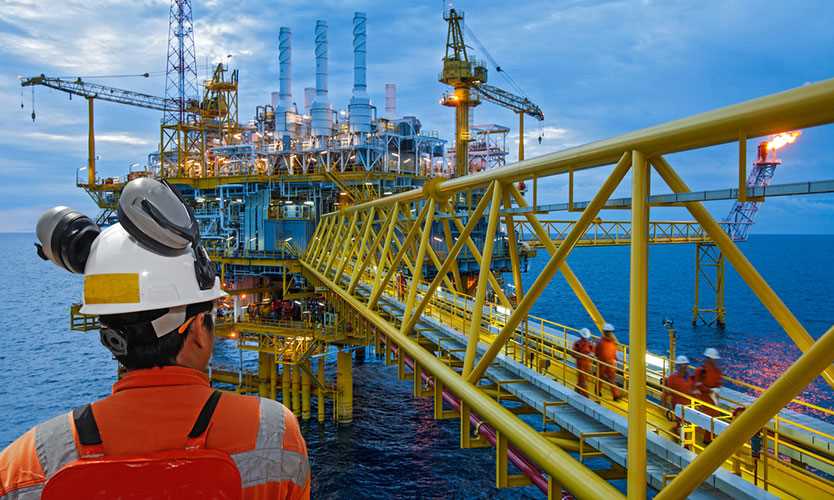 We have a vacant oil and gas industry position as Subsea Projects – Global Construction & Fabrication Manager in Aberdeen, Scotland, Europe vacant at Baker Hughes Scotland. The job opening is in the Management and Construction department at Baker Hughes Europe where you will be an important team member. This position is global in nature. Working with Global Supply Chain, Subsea ITO, and EPC Project Directors; assists with establishment of global fabrication strategy
Find other Subsea Projects – Global Construction & Fabrication Manager Jobs
Find other Baker Hughes Jobs
Find other Oil and Gas Jobs in Aberdeen, Scotland
The job position and advert may be expired. Please contact Baker Hughes, for information on other jobs, salary, careers and vacancies.
Subsea Projects – Global Construction & Fabrication Manager Jobs

Baker Hughes Jobs

Oil and Gas Jobs in Scotland

Oil and Gas Jobs in Aberdeen

Subsea Projects – Global Construction & Fabrication Manager Related Positions