We're ready
With advanced technology products and services for the oil and gas industry.
All we need is you.
GE Oil & Gas is a global leader in the supply of technology-based equipment and services for the entire oil and gas industry – from drilling and completion to production, transportation, refining, processing, petrochemical and pipeline integrity.
Due to the growth and expansion of our business, we are looking for talented people who want to make a difference.
The Product Manger – Reliability and Quality is a key role within the subsea product platform. The role has been created to provide the focus vision and leadership required to develop GE Oil & Gas within the subsea arena.
Essential Responsibilities: This role is defined as enhancing and demonstrating to our clients the robust reliability and the high quality of the products. The Product Manager – Quality and Reliability would be the key interface both with our clients during the resolution and reporting of any issues; ensuring that lessons are learned and implemented to further enhance the product in the field. In this role it will be essential to work with the functional quality leads to optimize the resolution of cross functional quality improvements. A close relationship with the engineering reliability team is also important to ensure that qualification and product reliability meets the needs of the market
• Responsible for reviewing and identifying market qualifications needs and future trends. • Ensuring that all qualification records are accessible, clearly understood, auditable and summarized for presentation to our clients. • Working with the product managers to ensure qualification programs meet the customers needs and industry requirements. • Working with our clients on prospects and existing contracts to ensure our products meet the requirements of future legislative and project specific application needs. • Understand and determine the relative market position for our product's reliability in the field compared to the clients expectation and the competitors performance. • Review ITTs, understand the reliability requirements and contribute with technical and commercial input to meet the needs of customer. • Identify technical qualification gaps and the implement appropriate qualification programs to meet future needs. • Present papers on enhanced reliability at industry forums and technology conferences to represent the company's achievement in this field. • Review and analyze all types of field failures to drive an improvement in product performance. • Review and analyse trends in our own internal rejection reports and drive change to enhance the product quality and reliability of our equipment in the field. • Understand the application limits of our equipment, and ensure this is communicated to the engineering and bid teams. • Review and implement best demonstrated practice. • Set goals and targets. • Identify opportunities for improvement. • Present our reliability and availability statistics and enhancement programs to our clients in order to differentiate ourselves in the market place. • Interface with the customer, functional teams, regional managers and account directors as required, to ensure that the market opportunity identification and risk assurance programs are planned, facilitated, and executed. • Drive the Control Systems product range to be the most reliable subsea system in the industry.
Qualifications/Requirements Bachelors Degree (or equivalent) in an Engineering discipline plus demonstrable relevant experience. • Six sigma Green belt trained • Robust knowledge of availability and reliability statistical analysis • Demonstrable business experience in industrial organisations and/or knowledge of the manufacture of subsea control systems • Proven track record of achievement to this grade. • In-depth knowledge of reliability calculations and theory, and a deep understanding of effective implementation of problem solving techniques. • Excellent presentation and written skills, with the ability to enable clear and concise delivery of information to senior staff, customers and contractors. • The ability to demonstrate and argue the reliability case for or against products/systems as required. • Demonstrates a readiness to make decisions, take the initiative and originate action, whilst knowing when to delegate. Results will be measured against key platform metrics. • Demonstrates good team working abilities. • Provide leadership and manage interfaces as required to deliver objectives. • Ability to maintain customer focus on both internal and external customers.
An equal opportunity employer.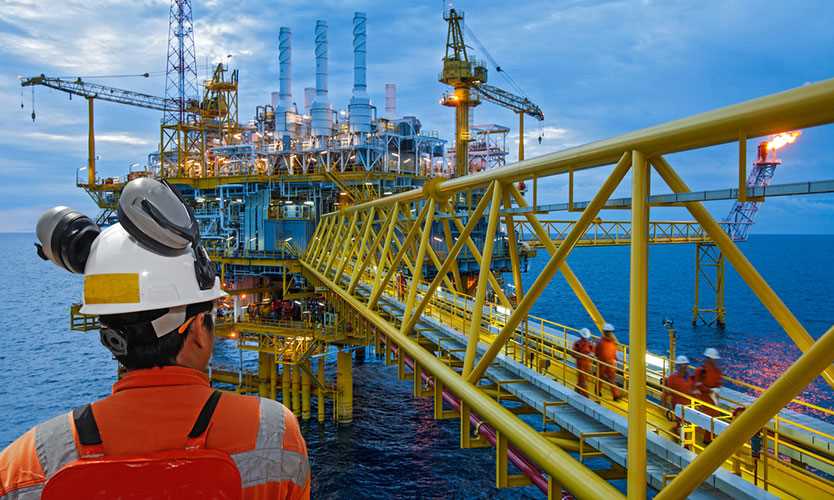 We have a vacant oil and gas industry position as Product Manager Subsea Controls – Reliability and Quality in Bristol, UK, Europe vacant at Baker Hughes UK. The job opening is in the Management and Product Manager department at Baker Hughes Europe where you will be an important team member. The Product Manager – Reliability and Quality is a key role within the subsea product platform. The role has been created to provide the focus vision and leadership required to develop GE Oil & Gas within the subsea arena
Find other Product Manager Subsea Controls – Reliability and Quality Jobs
Find other Baker Hughes Jobs
Find other Oil and Gas Jobs in Bristol, UK
The job position and advert may be expired. Please contact Baker Hughes, for information on other jobs, salary, careers and vacancies.
Product Manager Subsea Controls – Reliability and Quality Jobs

Baker Hughes Jobs

Oil and Gas Jobs in UK

Oil and Gas Jobs in Bristol

Product Manager Subsea Controls – Reliability and Quality Related Positions