Ensure the Well Design and Operational requirements can be met by the rig specification Every individual has a duty to both themselves and those around them to ensure that safe practice is adhered to at all times. In addition to any specific accountabilities for HSSE, all employees are accountable for ensuring that they take care of themselves and adopt exemplary safe behaviours.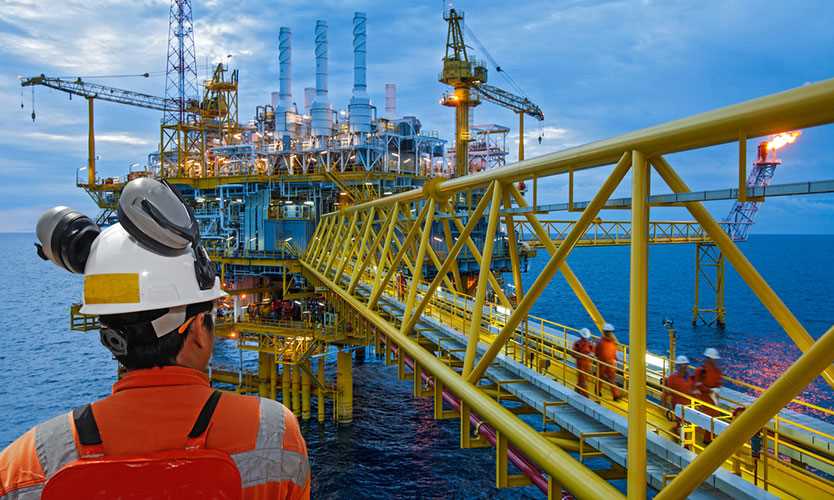 We have a vacant oil and gas industry position as Drilling Superintendent in Brisbane, Australia, Australia vacant at BG Group Australia. The job opening is in the Drilling and Superindendent department at BG Group Australia where you will be an important team member. Provide well engineering expertise and leading the execution of drilling operations of deep exploration wells in a remote land location the Bowen Basin.
Find other Drilling Superintendent Jobs
Find other BG Group Jobs
Find other Oil and Gas Jobs in Brisbane, Australia
The job position and advert may be expired. Please contact BG Group, for information on other jobs, salary, careers and vacancies.
Drilling Superintendent Jobs

Well Engineering Jobs in Various, International

BG Group is a fast growing organisation. We have a constant requirement for experienced Well Engineering professionals to work in our UK and international assets. We are interested in hearing from you if you have experience in any of the areas listed below. Experience gained in a Service Company or Operator Environment is equally valued. ...

Mechanical Superintendent Jobs in Lyngby, Denmark

The main responsibilities for the Mechanical Superintendent will be: - Ensure that set objectives are carried out to Operational specifications and are in compliance with rules, regulations and standards - Ensure all documentations within your area of responsibility are up to date - Provide technical guidance of equipment and systems within your area of responsibility - Establish and maintain ...

Marine Superintendent Jobs in Aberdeen, Scotland

The role will include: • Introduction and implementation of company marine standards • Development of an offshore vessel assurance scheme and database • Assisting in chartered vessel selection, auditing and contract management • Provision of marine technical support to operations, projects, exploration and tanker activities. We have a vacant oil and gas industry position as Marine Superintendent in Aberdeen, Scotland, Europe vacant at Marathon ...
BG Group Jobs

Petroleum Engineering Graduate Programme Jobs in Various, UK

At BG Group, petroleum engineers work closely with geologists and geophysicists, as well as drilling and production engineers. Together, they have a crucial role to play at every stage in the lifecycle of oil and gas fields around the world – from exploration and field development to reservoir management and operation. The three or four placements ...

Assistant Manager Jobs in Offshore, India

This role is offered on local terms and conditions and is a rotational position (14 days offshore / 14 days onshore). Reporting to the Platform Manager the Assistant Manager manages and makes sure that production rates and quality are met as well as ensuring that all HSSE critical systems are available most of the time and ...

Lead Drilling Engineer Jobs in Reading, UK

Extensive Drilling Engineering experience with an Operator. Recent experience ( in the last three years preferred) in the planning and drilling of one offshore deepwater well as a minimum. Experience as a Drilling Supervisor would be considered an advantage although not essential Experience and be considered expert in the use of industry recognised Well Engineering software such ...
Oil and Gas Jobs in Australia

ROV Supervisors Jobs in Offshore, Australia

Day to day supervision of the i-Tech resource operating on work site. * When acting as the senior i-Tech representative offshore, maintaining communications with the clients offshore representative and project engineer. * Execution of the i-Tech operations and ensuring its timely completion in accordance with the relevant proposal and ...

Senior Engineer Jobs in Perth, Australia

We're ready With advanced technology products and services for the oil and gas industry. All we need is you. GE Oil & Gas is a global leader in the supply of technology-based equipment and services for the entire oil and gas industry – from drilling and completion to production, transportation, refining, processing, petrochemical and pipeline integrity. Due to ...

Front-End Facilities Engineer Jobs in Perth, Australia

SDA is currently seeking an experienced Front-End Facilities Engineer! Responsibilities : You primary sphere of responsibility in this role is to ensure that all investment decisions are based on a solid technical foundation, and in line with SDA's broader vision and objectives. Working in a multidisciplinary team, you will be the principal technical consultant to the Asset ...
Oil and Gas Jobs in Brisbane

Drilling Superintendent Jobs in Brisbane, Australia

Ensure the Well Design and Operational requirements can be met by the rig specification Every individual has a duty to both themselves and those around them to ensure that safe practice is adhered to at all times. In addition to any specific accountabilities for HSSE, all employees are accountable for ensuring that they take care of ...

List of Oil and Gas Jobs in Brisbane Australia

High Paying Jobs in Brisbane List of Oil and Gas Jobs in Brisbane, Australia Jobs in Australia Oil and Gas Companies in Brisbane, Australia Companies in Australia
Drilling Superintendent Related Positions