Area(s) of Responsibility: (a) Overall responsibility for all drilling rig and modules, and associated equipment. (b) Supervision and performance of personnel working in the above areas. (c) Physical condition of areas and equipment, planned inspections and relevant documentation. Supervises: Seadrill offshore personnel and sub-contractors personnel.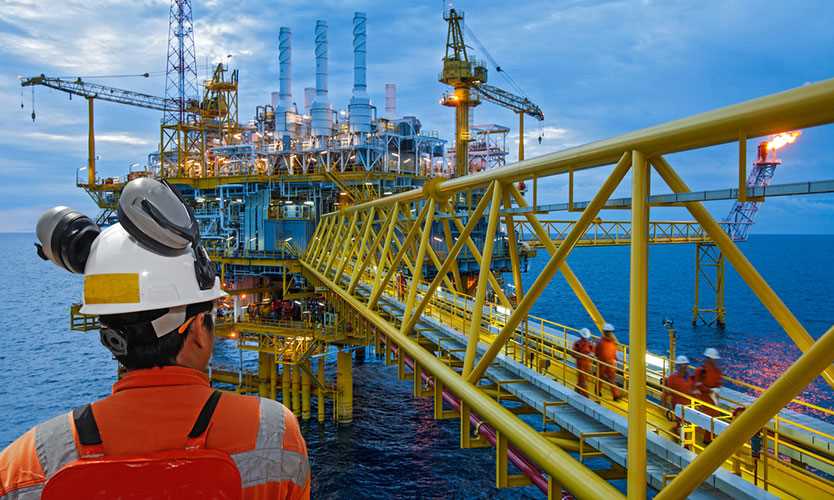 We have a vacant oil and gas industry position as Toolpusher in Offshore, International, International vacant at Seadrill International. The job opening is in the Drilling and Toolpusher department at Seadrill International where you will be an important team member. The Toolpusher is responsible to the Senior Seadrill Representative for the day to day operation on the installation and for the health and safety of all persons working under their authority.
Find other Toolpusher Jobs
Find other Seadrill Jobs
Find other Oil and Gas Jobs in Offshore, International
The job position and advert may be expired. Please contact Seadrill, for information on other jobs, salary, careers and vacancies.
Toolpusher Jobs

Toolpusher Jobs in Gabon, Gabon

The Toolpusher – Senior provides overall direction and management of safe and economical drilling operations on the rig. The Senior Toolpusher may perform the duties of the OIM/PIC on designated rigs. Supervises and monitors drilling operations; makes judgment to proceed with, suspend or cease drilling operations if there is doubt about the safety or accuracy ...

Toolpusher Jobs in Offshore, Interational

Assist the OIM in conjunction with customer representatives to make technical decisions based on rig capabilities and company policies, training and evaluation of employees • Compile a morning report containing an accurate summary of the previous 24 hours operations. The report shall also contain information on incidents, account of drilling equipment, bulk supplies and other relevant ...

Subsea Engineer Jobs in Offshore, Australia

Job Description AGR are currently looking to recruit two Subsea Engineers to work back to back for our client a drilling contractor who is operating a MODU in Australian Waters. As a Subsea Engineer you will work on an even time rotation offshore and will be experienced with Subsea BOP stacks and related equipment having ...
Seadrill Jobs

Sr. Mechanical Technician in Brazil Jobs in Offshore, Brazil

Responsible for the repair and maintenance of hydraulic equipment in the drilling areas. Candidates interested in working internationally in Brazil are encouraged to apply. Position general responsibility: Responsible for organizing and supervising all the repair and maintenance work related to hydraulic power units and hydraulic equipment/systems in the drilling areas. 1) Make sure he is familiar with applicable ...

Driller Jobs in Offshore, International

Area(s) of Responsibility: (a) Drill floor, derrick, mud cleaning, BOP's and sub base, pit and pump room. (b) Supervision and performance of personnel working in the above areas. (c) Physical condition of areas and equipment, planned inspections and relevant documentation. Supervises: Drilling personnel and sub-contractor personnel. We have a vacant oil and gas industry position as Driller in Offshore, International, ...

Roustabout Pusher in Brazil or Gulf of Mexico Jobs in Offshore, International

Seadrill has Roustabout Pusher positions available in Brazil and in the Gulf of Mexico. Candidates interested in international work are encouraged to apply. Employee responsibilities and duties: 1) Documented training in accordance with lifting procedures 2) Knowledge of authorities requirement and procedures for lifting operations/equipment 3) Be familiar with all chemicals being handled onboard 4) Responsible for keeping the pipedeck ...
Oil and Gas Jobs in International

Hook-Up HSE Advisor Jobs in Offshore, Various

Responsible for providing support and guidance to ensure compliance with national and international regulations. To assist in the induction and familiarisation process for new people. To assist in identifying and fulfilling training requirements for all work-site people to achieve necessary HSE competency requirements. To contribute to the HSE readiness of the work-site. To produce and maintain work-site HSE documentation ...

Motorman Jobs in Offshore, International

Ensure that incomplete repairs and projects are finished timely * Ensure that equipment failure is kept to a minimum and within contractual limits * Maintain good two-way communication with crew members * Ensure entries on permits, isolation tags, and logs reflect the current status ...

Well Engineering Jobs in Various, International

BG Group is a fast growing organisation. We have a constant requirement for experienced Well Engineering professionals to work in our UK and international assets. We are interested in hearing from you if you have experience in any of the areas listed below. Experience gained in a Service Company or Operator Environment is equally valued. ...
Oil and Gas Jobs in Offshore

Deepwater OIM Jobs in Offshore, International

Manages the rig providing leadership and making the necessary decisions to ensure the efficient operation of the rig. Control expenditures so as to promote efficiency and achieve budgetary objectives. Ensure that company, state, and federal rules and regulations relating to safety are implemented and fully complied with. Ensure that all legal and regulatory information is ...

Senior Storekeeper Jobs in Offshore, Nigeria

The Senior Storekeeper or Storekeeper is responsible to the Chief Engineer for maintaining stores for the Ship, ROV, diving system, cranes and any other equipment permanently installed on board. This position will be based on board a construction barge currently engaged in platform hook-up and refurbishment work in Nigeria. Key Responsibilities Maintain stores for the ship, ROV, ...

Offshore Structural Engineers Jobs in Various, Malaysia

Responsibilities : * Responsible for ensuring the integrity of design, fabrication and installation of new fixed offshore steel structures for Greenfield oil & gas development projects, structure modification work for Brownfield projects, and the integrity of existing fixed offshore steel structures (jacket, piles, foundation, topsides, modules, bridges & miscellaneous structures) * Sets structural Basis for Design ...
Toolpusher Related Positions