DNV is expanding its services and need ambitious engineers. We are recognized for our high technology profile with experience from the newest technology as well as new methodologies. The Qualification & Verification (Q&V) Department in DNV Houston is part of DNV Energy, and is responsible for DNV Energy's – Risers, Mooring and Umbilicals services in North America. In addition, we perform a multitude of engineering services covering Technology Qualification and Subsea pipeline systems. You will be a part of a small, strong and fast growing multidisciplined unit with enthusiastic colleagues and good opportunities for personal development. Our objective is to assist our clients in managing risk through technology qualifications, integrity management studies, problem solving, verification and failure investigations. We contribute by ensuring integrity, efficiency and functionality of systems and assets utilizing multidisciplinary competence, advanced analyses and laboratory facilities.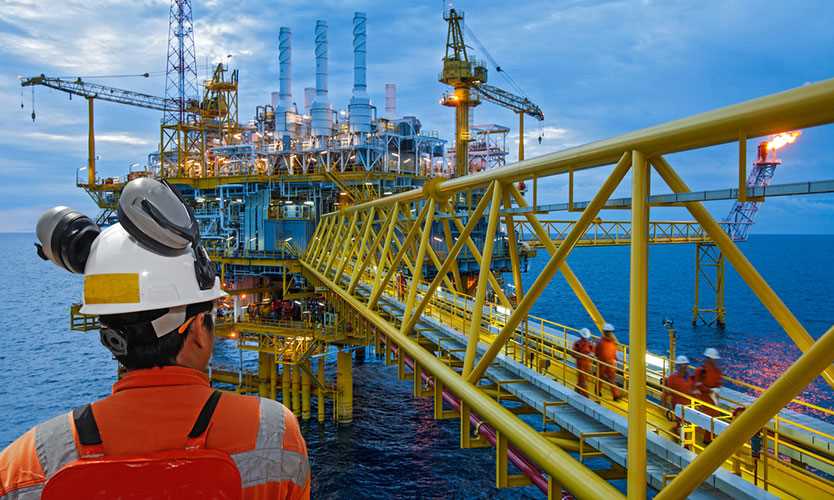 We have a vacant oil and gas industry position as Senior Riser Engineer in Houston, USA, America vacant at DnVGL USA. The job opening is in the Engineering and Riser department at DnVGL America where you will be an important team member. engineering services covering Technology Qualification and Subsea pipeline systems
Find other Senior Riser Engineer Jobs
Find other DnVGL Jobs
Find other Oil and Gas Jobs in Houston, USA
The job position and advert may be expired. Please contact DnVGL, for information on other jobs, salary, careers and vacancies.
Senior Riser Engineer Jobs

Senior Pipeline Engineer Jobs in Houston, USA

Candidates for this position should have a Bachelor's degree in Mechanical, Civil or Ocean Engineering with strong preference being given to those candidates who also possess a Master's degree in Engineering. In addition to education, candidates should also have a minimum of 5 years experience in Offshore Pipeline Engineering. This experience should include: pipelay stress ...

Senior/ Principal Engineer Riser Jobs in Stavanger, Norway

The sector for marine structures and risers (MSR) is looking for a senior / principal engineer in riser technology to join the team in Stavanger or Oslo. Job description * This position gives you a unique possibility to work in an inspiring platform technology organisation through base organisation work, early phase evaluations and ...

Senior Subsea Engineer Jobs in Houston, USA

As a Subsea Engineer you will be responsible for the design, specification and services related to subsea facilities for floating productions, tiebacks to existing facilities or stand-alone developments. You will also be responsible for riser systems, controls systems, subsea hardware (trees, valves, manifolds, pumps, etc.) subsea structures, umbilical and flow lines and concepts for subsea ...
DnVGL Jobs

Petroleum Engineer Jobs in Oslo, Norway

As part of our team, you will work across disciplines in a highly innovative and technical environment, being part of a unit under continuous development and with high ambitions for growth in Europe and North America. Your main areas of responsibility would be: 1. Quality control of reservoir characterization activities 2. Validation and verification of geomodels and ...

Process Engineer Jobs in Oslo, Norway

Carbon Capture and Storage (CCS) is an important growth area for DNV. We want to take leadership in an innovative field, being part of the industry development within CCS, with the prospects of enabling a sustainable energy future. To reach our goals, we need to strengthen our team of experienced and highly qualified professionals. Major Duties As ...

Sr. Eng Subsea Pipeline System Jobs in Houston, USA

The position includes a variety of tasks related to pipeline systems from the concept phase through the operation phase. Responsibilities include the following: Business Development Managing multidisciplinary projects Qualification of new technology Risk assessment and integrity management services Structural analysis and design advisory services Verification and certification services Requalification and lifetime assessment Participation in R&D projects We have a vacant oil and gas industry ...
Oil and Gas Jobs in USA

Subsea Process & Boosting Project Engineer Jobs in Houston, USA

Aker Solutions have a long track record in subsea processing and boosting. We deliver both complete subsea systems and equipment. The subsea process and boosting department in Houston is facing many new exciting challenges and will increase its staff. As a project engineer you will assist in tenders and projects for subsea process projects. Your ...

Business Manager-Subsea Thermal Insulation Jobs in Houston, USA

Manage FMC Subsea's global ambition to develop and implement new business initiatives in the area of thermal insulation for subsea production systems and expand into flowlines, pipelines and risers market • Develop business plan for subsea thermal insulation business and establish action plans for sales and marketing, sourcing and manufacturing of materials, application service, project execution ...

Principal geoscientist Jobs in Houston, USA

The successful candidate will have a broad knowledge of geology, geophysics, and entrepreneurial thinking, to develop and make substantial contributions to an operated exploration and appraisal program focused on high impact prospect generation in frontier regions of the deepwater Gulf of Mexico. A range of positions are available depending on level of experience. Highly qualified candidates ...
Oil and Gas Jobs in Houston

Engineer – SURF and Umbilical Jobs in Houston, USA

The SURF Project Engineer position requires a technical expert who can apply a solid understanding of engineering practices to the installation of flexibles, umbilicals, risers, and flowlines. The individual will plan, coordinate, execute and functionally direct important engineering assignments, and also provide guidance to junior engineers on various engineering tasks. We have a vacant oil and ...

Senior Geomechanics Specialist Jobs in Houston, USA

The Senior Geomechanics Specialist provides industry leading domain expertise in: • geomechanics-related technical leadership and assurance • understanding and practical implementation of wellbore stability prediction and real-time support • applying reservoir-geomechanics in the areas of in-situ stress determination, compaction, and overburden subsidence • supporting BP's Drilling and Completions Research & Development programs • production related activities such as sand ...

Senior Project Engineer Jobs in Houston, USA

Responsible for handling medium size engineering projects (other than new construction) such as upgrades and additions by specifying work scope, providing design of systems, simple structural design, shipyard/subcontractors specifications, equipment selection and interfacing with other disciplines in the department as needed. If needed, the successful candidate will work with outside engineering firms to obtain detailed designs ...
Senior Riser Engineer Related Positions