(1) Descends into water with the aid of a tender, communicates with surface by signal line or telephone. (2) Inspects docks and bottoms of propellers on ships. (3) Repair vessels below water line, replacing missing or leaking rivets with bolts. (4) Caulks leaks in ships or caissons. (5) Guides placement of pilings for structures such as docks, bridges, cofferdams and oil drilling platforms. (6) Lays, inspects and repairs underwater pipelines, cables and sewers using handtools. (7) Cuts and welds steel, using oxyacetylene cutting torch & arch welding equipment, utilizing balloon device for working underwater. (8) Cleans debris from intake & discharge strainers. (9) Removes obstructions from marine railway or launching ways with pneumatic and power handtools. (10) Places rigging around sunken objects & hooks rigging to crane lines. (11) Rigs explosives for underwater demolitions. (12) Searches for lost, missing or sunken objects, such as bodies, sunken vessels & equipment. (13) Places recording instruments below the surface of water preparatory to underwater tests or experiments. (14) Sets sheet pilings for cofferdams. (15) Drill holes in rock for blasting purposes at the bottom of the lake or harbor & be designated Marine Drilling (construction). (16) Photograph underwater structures or marine life. (17) Places sandbags around the pipelines or base of cofferdam to provide structural support. Monitor life support of equipment. (18) Adheres to company policies, procedures & work requirements. (19) Maintains confidential information. (20) Performs other related duties and assignments as required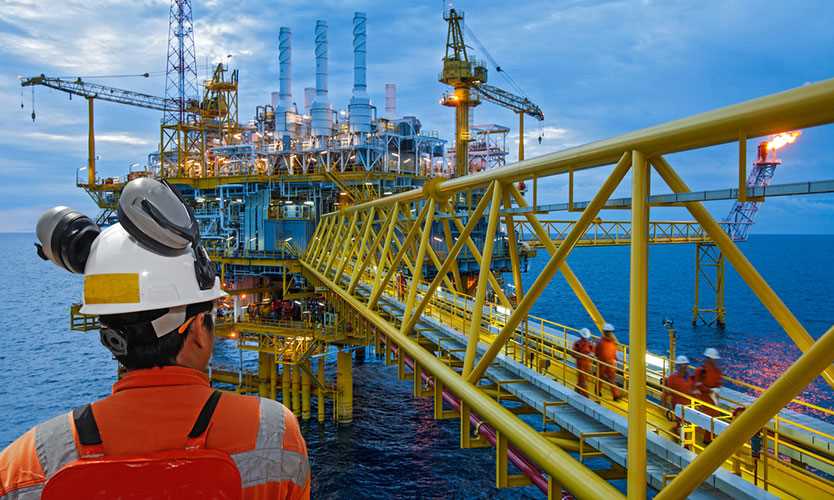 We have a vacant oil and gas industry position as Diver in Sulphur, USA, America vacant at Global Industries USA. The job opening is in the Oil and Diving department at Global Industries America where you will be an important team member. Descends into water with the aid of a tender, communicates with surface by signal line or telephone
Find other Diver Jobs
Find other Global Industries Jobs
Find other Oil and Gas Jobs in Sulphur, USA
The job position and advert may be expired. Please contact Global Industries, for information on other jobs, salary, careers and vacancies.
Diver Jobs

ROV Supervisors Jobs in Offshore, Australia

Day to day supervision of the i-Tech resource operating on work site. * When acting as the senior i-Tech representative offshore, maintaining communications with the clients offshore representative and project engineer. * Execution of the i-Tech operations and ensuring its timely completion in accordance with the relevant proposal and ...

Principal Subsea Pipeline Engineer Jobs in Houston, USA

* Experienced with one or more Pipeline design engineering activities; * pipeline and flowline mechanical design * line sizing * pipeline coatings * insulation systems * cathodic protection design * span analysis * diver ...

Saturation Divers Jobs in Offshore, International

Responsible for ensuring he/she is familiar with the operation and emergency procedures of the welding habitat. Responsibility for the safe execution of the diving work in accordance with the relevant legislation, contract and company diving and project procedures. The Diver shall inform the Diving Supervisor of any medication he/she may be taking. If the work requires operations that ...
Global Industries Jobs

Barge Clerk Jobs in Offshore, USA

Responsible for the general clerk duties to provide safe, reliable, and complaint operations of the offshore vessel assigned, completing required reports in a time specific and organized manner. Barge Administrator High School Diploma or Equivalent Must be able to work the standard offshore rotation in the Gulf of Mexico. Knowledge of Microsoft Office products. Excellent oral and ...

ROV Superintendent Jobs in Houston, USA

The role of the ROV Superintendent is varied and challenging and successful candidates will be in a key role in the delivery and execution of our services to range of major clients on their projects. The job holder will be assigned to technically challenging ROV projects in order to provide onshore project engineers/managers with reliable ...

Subsea Project Manager Jobs in Houston, USA

Project managers coordinate many diverse efforts and activities to achieve project goals. He/she ensures that tasks are completed on time and within budget, has a firm understanding of overall job requirements, and has the necessary negotiation and persuasion skills to interact with clients and the cadre of project personnel, contractors, and vendors assigned to the ...
Oil and Gas Jobs in USA

Subsea Process & Boosting Project Engineer Jobs in Houston, USA

Aker Solutions have a long track record in subsea processing and boosting. We deliver both complete subsea systems and equipment. The subsea process and boosting department in Houston is facing many new exciting challenges and will increase its staff. As a project engineer you will assist in tenders and projects for subsea process projects. Your ...

Business Manager-Subsea Thermal Insulation Jobs in Houston, USA

Manage FMC Subsea's global ambition to develop and implement new business initiatives in the area of thermal insulation for subsea production systems and expand into flowlines, pipelines and risers market • Develop business plan for subsea thermal insulation business and establish action plans for sales and marketing, sourcing and manufacturing of materials, application service, project execution ...

Principal geoscientist Jobs in Houston, USA

The successful candidate will have a broad knowledge of geology, geophysics, and entrepreneurial thinking, to develop and make substantial contributions to an operated exploration and appraisal program focused on high impact prospect generation in frontier regions of the deepwater Gulf of Mexico. A range of positions are available depending on level of experience. Highly qualified candidates ...
Oil and Gas Jobs in Sulphur

ROV Supervisor/Superintendent Jobs in Sulphur, USA

1. program computers for electronic engineering applications 2. inspect facilities or equipment for regulatory compliance 3. read blueprints 4. prepare technical reports or related documentation 5. communicate technical information 6. confer with engineering, technical or manufacturing personnel 7. read technical drawings 8. understand technical operating, service or repair manuals 9. analyze technical data, designs, or ...

Dive Supervisor Jobs in Sulphur, USA

The Dive Supervisor is the on-scene representative of GDMC management, andis directly responsible for the safe and efficient conduct of diving operations, including the safety and health of all diving personnel. The appointed Dive Supervisor is to ensure that safety is never compromised to achieve a task. The Person-in Charge will have the ...

Heavy Lift – Sr. Estimator Jobs in Sulphur, USA

In this role you will be responsible for responsible for development of technical and commercial proposals for offshore Engineering Procurement Installation and Commissions projects primarily for construction of offshore pipelines and structures. Develop cost estimates for assigned projects. Assist Estimating Manager in evaluation of Customer Request for Tender/Bid/Quotation documents. Identifies and understands customer requirements for bid purposes. Coordinates ...
Diver Related Positions