Weatherford International in short: supplier of downhole and completion tools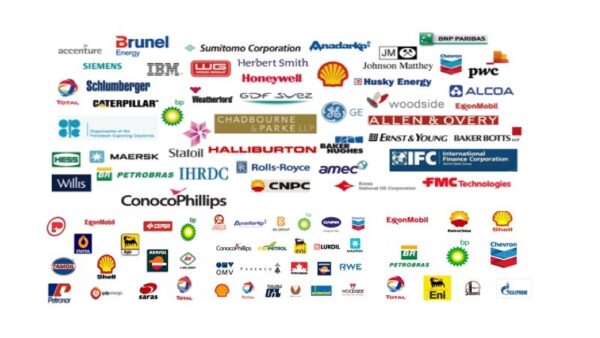 Weatherford is one of the largest global providers of innovative mechanical solutions, technology and services for the drilling and production sectors of the oil and gas industry. Weatherford operates in over 100 countries and employs approximately 49,600 people worldwide. Weatherford has created a portfolio of drilling services and products that make well construction safer, reduce nonproductive time and enhance reservoir deliverability. Our extensive portfolio of conveyance systems, coupled with industry-qualified measurements, are being applied to open-hole and cased-hole wireline, slickline, LWD, well testing and geoscience services. Weatherford provides everything from a comprehensive line of products for conventional completion in benign reservoir applications to engineered and integrated completion systems for complex and challenging environments. Weatherford helps maximize reservoir recovery and optimize field production through artificial lift, well optimization services and products, and intelligent completion systems that remotely monitor and control well, facility or field production.
Visit our web site for vacancies, jobs and Weatherford International careers!
We are located in Houston, USA, America(North)
Weatherford International Products

Weatherford International Vacancies

QA/QC Manager Jobs in Dubai, UAE

Monitor and maintain the local Quality Management System in accordance with the Weatherford global QSM and in compliance with API Q1 and other national and international ...

Safety Instructor – Dubai Jobs in Dubai, UAE

Rotational job 28/28, scope of work includes presenting Safety Related courses to rig crews at the DIP Training and Simulator Facility in Dubai
Top Oil and Gas Jobs in USA

Top Oil and Gas Jobs in Houston

Engineer – SURF and Umbilical Jobs in Houston, USA

a technical expert who can apply a solid understanding of engineering practices to the installation of flexibles, umbilicals, risers, and flowlines.

Senior Geomechanics Specialist Jobs in Houston, USA

The individual joins a team of Drilling Specialists accountable for wellbore stability, pore pressure frac gradient prediction, well placement, and computational mechanics expertise

Senior Project Engineer Jobs in Houston, USA

Responsible for handling medium size engineering projects (other than new construction) such as upgrades and additions by specifying work scope, providing design of systems,
Top Weatherford International Job Positions