Key requirements of the role are:- • Organise data supplied by customer, check data quality and determine whether it meets minimum requirements for i-Drill analysis • Analysis and conclusion of simulations output • Presentation of results/recommendations from analyses to internal customers • Perform critical speed analyses, static BHA and directional predictions 3D • Run simulations as per scope of work under relevant supervision • Operate from appropriate locations to ensure maximum synergy between groups and effect maximum return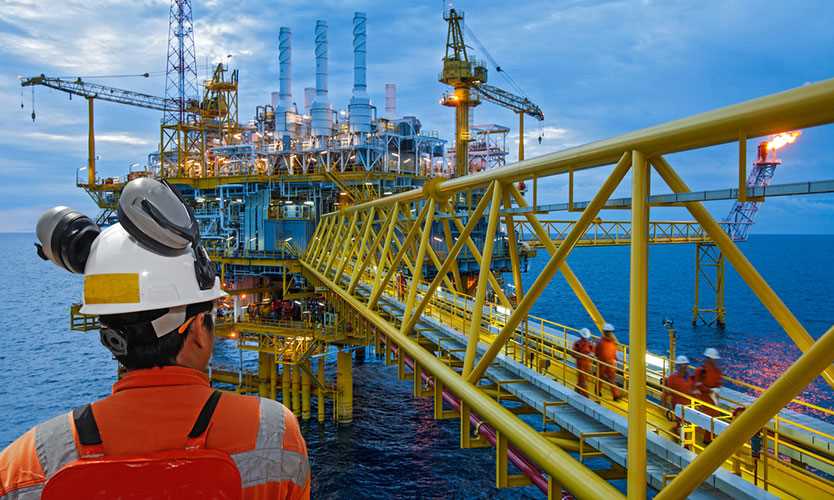 We have a vacant oil and gas industry position as Trainee i-DRILL Engineer in Aberdeen, Scotland, Europe vacant at Smith International Scotland. The job opening is in the Oil and Trainee department at Smith International Europe where you will be an important team member. Due to continued growth, re-organisation and expansion we are looking for candidates with excellent technical and interpersonal skills for this key position based in Aberdeen
Find other Trainee i-DRILL Engineer Jobs
Find other Smith International Jobs
Find other Oil and Gas Jobs in Aberdeen, Scotland
The job position and advert may be expired. Please contact Smith International, for information on other jobs, salary, careers and vacancies.
Trainee i-DRILL Engineer Jobs

Trainee i-DRILL Engineer Jobs in Aberdeen, Scotland

Key requirements of the role are:- • Organise data supplied by customer, check data quality and determine whether it meets minimum requirements for i-Drill analysis • Analysis and conclusion of simulations output • Presentation of results/recommendations from analyses to internal customers • Perform critical speed analyses, static BHA and directional predictions 3D • Run simulations as per scope of work under ...
Smith International Jobs

Financial Controller – North Africa Jobs in Cairo, Egypt

Key requirements of the role are: Preparation of financial analysis and reports Supervision of general and property accounting, internal auditing, budgetary controls and ensuring compliance with corporate and local tax requirements Supervision of accounting team and functions Develop, analyse and interpret statistical and accounting information and appraise profitability and performance against budget Preparation and supervision of monthly and yearly financial ...

Trainee Sales / Sales Engineer-Drilling Bits Jobs in Perth, Australia

To work in partnership with other business units within Smith in such a manner that furthers the best interests of Smith Bits and its customers. •To build and maintain close working relationships with drilling personnel within the assigned customer base. In order to produce well programs specific to Smith Bits products, the incumbent is required to ...

Field Engineer Jobs in Aberdeen, Scotland

SMITH is a leading supplier to oil and gas exploration and production companies around the world, with two-thirds of its oilfield segment revenues concentrated in markets outside of the United States. SMITH operates through three operating segments: Smith Oilfield (Smith Drilling & Evaluation, Smith Completions & Production, Smith Technologies, Smith Shared Services), M-I SWACO, and ...
Oil and Gas Jobs in Scotland

Tech Support Manager Jobs in Aberdeen, Scotland

Responsibility includes support of critical operations, high level technical Product-line specific support; facilitation of effective BEACON Center use, knowledge and experience transfer throughout the region and support for Geomarket initiatives to develop local talent and competency. Education, Experience Requirements and Qualifications: Bachelor's Degree or equivalent. Relevant oilfield experience. We have a vacant oil and gas industry position as ...

Master Mariner – onshore Jobs in Aberdeen, Scotland

Noble Denton Consultants have offices in Aberdeen, Newcastle, Slough, London and Kazakhstan, and have established a recognised expertise in marine and engineering consultancy. The business has ambitious growth plans and is actively recruiting across all locations and business lines. The Marine business specialise in warranty, analysis and consultancy work including common marine inspections, surveys, accident investigations ...

Solidworks Enterprise PDM Administrator Jobs in Aberdeen, Scotland

Providing support to Design & Engineering staff. - Ongoing development & tuning of PDM to increase functionality. - Assisting & training PDM users. - Working with IT & other PDM support personnel to support integration. - Modelling of parts for inclusion to standard libraries. - Ongoing support of admin dept providing PDM vault housekeeping. - Co-ordination of PDM maintenance activities to ...
Oil and Gas Jobs in Aberdeen

Draughtsperson Jobs in Aberdeen, Scotland

Perform draughting work as allocated Project Engineers / Project Directors. Be familiar with relevant codes and standard used in the draughting work carried out. Liaise directly with Project Engineers on installation drawings and sketches. Comply with all quality system requirements regarding production, registering, revision and filing of drawings. Identify standard details which are suitable for inclusion in the CAD ...

Business Development Manager, Oil & Gas Jobs in Aberdeen, Scotland

The O&G Business Development Manager reports to the Commercial Director of the Industry Division and will have leading business development activities for the Oil & Gas Market all over the UK with a particular focus on the Aberdeen based companies. The successful candidate will have a proven record of business development success within the Oil & ...

Electronics Technician Jobs in Aberdeen, Scotland

As an Electronics Technician your duties will consist of, but are not limited to: -Carry out testing and repair work on ROV (Remote Operated Vehicle) equipment and assemble and install new build systems. - Test and repair all ROV ancillary equipment as directed by ROV Systems Manager. - Assemble and install new build ROV control systems. - Provide technical ...
Trainee i-DRILL Engineer Related Positions