Our Graduate Program is designed to work within our pipeline model and offers, exciting & different learning events, continuous professional development, challenging work to develop competencies and much more…. If you are interested in becoming the future of Aker Solutions, please apply online sending us your CV with a covering letter. We are currently recruiting for engineering disciplines within Process, Electrical, Instrument & Structural. The closing date for all applications is Thursday 31st December 2009. Successful candidates in the next stage of recruitment will contacted early January 2010.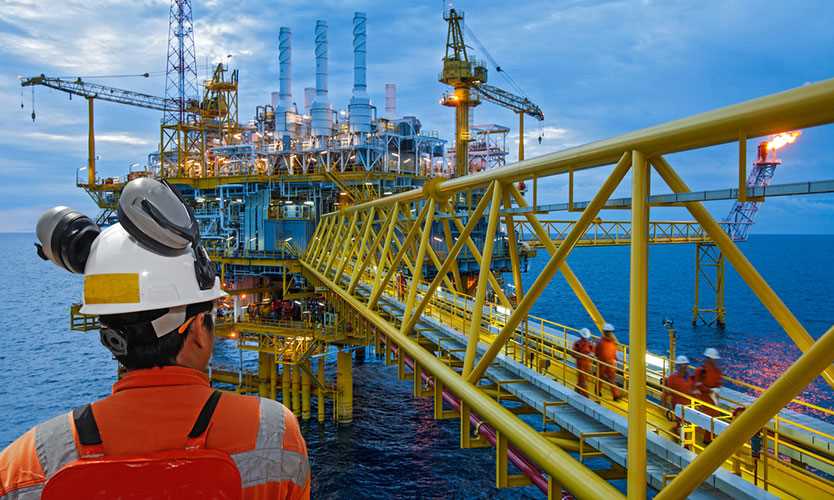 We have a vacant oil and gas industry position as Graduate Engineer in Aberdeen, Scotland, Europe vacant at Aker Solutions Scotland. The job opening is in the Engineering and Graduate department at Aker Solutions Europe where you will be an important team member. If you are interested in becoming the future of Aker Solutions, please apply online sending us your CV with a covering letter.
Find other Graduate Engineer Jobs
Find other Aker Solutions Jobs
Find other Oil and Gas Jobs in Aberdeen, Scotland
The job position and advert may be expired. Please contact Aker Solutions, for information on other jobs, salary, careers and vacancies.
Graduate Engineer Jobs

Assistant Corrosion Engineer Jobs in Aberdeen, Scotland

As a Graduate/Assistant Corrosion Engineer your responsibilities will consist of: -Provide corrosion engineering support services to assigned assets and/or clients, participate in and effectively report upon those services, provide other assigned corrosion engineering support services to Oceaneering and/ or client companies as required, and gain an appropriate range and depth of successful experience to enable personal ...

Project Mechanical Engineer Jobs in Aberdeen, Scotland

The position of Project Mechanical Engineer recognises performance and responsibilities above that of Graduate or Trainee Project Engineer. It also recognises development potential and facilitates succession planning towards the role of Senior Project Engineer. The role of the Project Mechanical Engineer is to conduct: • Procedure development, detailed engineering calculations, drawings and specifications • Material Take Off Lists ...

Senior Construction Pipelines Engineer Jobs in London, UK

Senior Construction Pipelines Engineer (Onshore) required. Must have a strong Oil & Gas background in Pipelines. Candidates should have relevant College or University education and extensive post graduate working experience within Oil and Gas. Suitable Candidate's should also have substantial, documented experienced from Constructions Superintendent/Engineering role of Oil and Gas platform / plant through different ...
Aker Solutions Jobs

Engineer – SURF and Umbilical Jobs in Houston, USA

The SURF Project Engineer position requires a technical expert who can apply a solid understanding of engineering practices to the installation of flexibles, umbilicals, risers, and flowlines. The individual will plan, coordinate, execute and functionally direct important engineering assignments, and also provide guidance to junior engineers on various engineering tasks. We have a vacant oil and ...

Project Procurement Lead Jobs in Oslo, Norway

Commercial responsible for procurement of equipment and services to projects, all in accordance with Company procedures and values Perform market analysis and establish commodity strategy Establish bidder's lists, issue inquiries, perform bid evaluation, negotiations and supplier selection. Establish Purchase Orders, expedite and report cost and delivery progress. Perform close out of orders. Ensure that commercial awareness is maintained and ...

Repair Supervisor Jobs in Houston, USA

The Repair Supervisor should be technically sound with troubleshooting and repairing subsea products, notably subse control pods. The Repair Supervisor is accountable for issuing non-conformance reports (NCR) and providing failure analysis reports for product failures and ensuring that all repaired products comply to quality procedures and specifications Responsibilities: -Inspects parts for work orders brought from the warehouse ...
Oil and Gas Jobs in Scotland

Tech Support Manager Jobs in Aberdeen, Scotland

Responsibility includes support of critical operations, high level technical Product-line specific support; facilitation of effective BEACON Center use, knowledge and experience transfer throughout the region and support for Geomarket initiatives to develop local talent and competency. Education, Experience Requirements and Qualifications: Bachelor's Degree or equivalent. Relevant oilfield experience. We have a vacant oil and gas industry position as ...

Master Mariner – onshore Jobs in Aberdeen, Scotland

Noble Denton Consultants have offices in Aberdeen, Newcastle, Slough, London and Kazakhstan, and have established a recognised expertise in marine and engineering consultancy. The business has ambitious growth plans and is actively recruiting across all locations and business lines. The Marine business specialise in warranty, analysis and consultancy work including common marine inspections, surveys, accident investigations ...

Solidworks Enterprise PDM Administrator Jobs in Aberdeen, Scotland

Providing support to Design & Engineering staff. - Ongoing development & tuning of PDM to increase functionality. - Assisting & training PDM users. - Working with IT & other PDM support personnel to support integration. - Modelling of parts for inclusion to standard libraries. - Ongoing support of admin dept providing PDM vault housekeeping. - Co-ordination of PDM maintenance activities to ...
Oil and Gas Jobs in Aberdeen

Draughtsperson Jobs in Aberdeen, Scotland

Perform draughting work as allocated Project Engineers / Project Directors. Be familiar with relevant codes and standard used in the draughting work carried out. Liaise directly with Project Engineers on installation drawings and sketches. Comply with all quality system requirements regarding production, registering, revision and filing of drawings. Identify standard details which are suitable for inclusion in the CAD ...

Business Development Manager, Oil & Gas Jobs in Aberdeen, Scotland

The O&G Business Development Manager reports to the Commercial Director of the Industry Division and will have leading business development activities for the Oil & Gas Market all over the UK with a particular focus on the Aberdeen based companies. The successful candidate will have a proven record of business development success within the Oil & ...

Electronics Technician Jobs in Aberdeen, Scotland

As an Electronics Technician your duties will consist of, but are not limited to: -Carry out testing and repair work on ROV (Remote Operated Vehicle) equipment and assemble and install new build systems. - Test and repair all ROV ancillary equipment as directed by ROV Systems Manager. - Assemble and install new build ROV control systems. - Provide technical ...
Graduate Engineer Related Positions