Ernst & Young LLP in short: financing international exploration, acquisition structuring, transfer pricing, or tax compliance, the energy,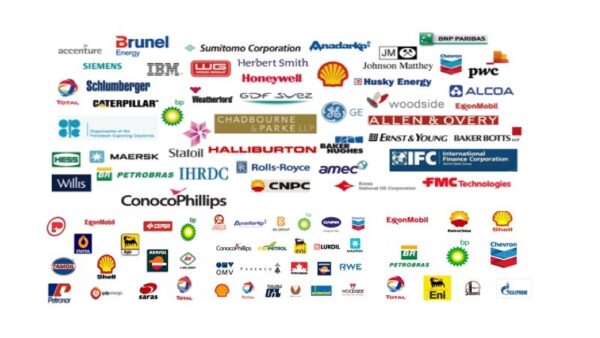 But attaining this leadership position didn't happen overnight. It took the contributions of countless talented people in the Americas and around the world. The Legacy Begins—The roots of Ernst & Young in Canada go back further than Confederation—and predate both the introduction of income tax in 1917 and the emergence of the accounting profession itself. Thomas Clarkson, who conducted business as a commission and insurance agent, as well as a dealer in grain and stocks, founded the Canadian forerunner of the firm in 1864 in Toronto. Nineteen years later, his son, E.R.C. Clarkson, expanded the practice as a chartered accountant, forming the partnership Clarkson, Gordon & Dilworth in 1913. The Early 20th Century—In 1939, the firm expanded into management consulting through its association with The J.D. Woods Co. Limited (later Woods, Gordon & Co., and then Woods Gordon). In 1944, the firm had evolved into the renowned Canadian institution of Clarkson, Gordon & Co.—led by G.T. Clarkson, Thomas Clarkson's grandson—and became a member of Arthur Young & Company. By 1963, the firm had nearly 900 staff members in 12 offices across Canada, and the number of partners had grown from 20 to 92. The next year, affiliated firms of Arthur Young from around the world, including Clarkson Gordon, joined Arthur Young in the U.S. and UK to form Arthur Young & Company International. While Clarkson Gordon maintained its name and independence as Canada's top accounting and consulting firm from the 1960s through the 1980s, its working relationship with Arthur Young grew stronger. Growth Accelerates—Driven by the legacy of leadership and quality provided by Thomas Clarkson, and by our namesakes, Arthur Young and A.C. Ernst, the second half of the 20th century saw continued national and international growth for the U.S. and Canadian firms. We became leaders in helping our clients employ new technologies and meet the challenges of an ever-expanding business world. The range of client services began increasing dramatically—from mergers and acquisitions and reengineering business processes to services for start-up companies. Expansion Continues—As business grew increasingly global throughout the 1970s, clients required more professional services worldwide. In 1979, the international relationship started by A.C. Ernst in 1924 culminated with the merger of Ernst & Ernst with the British firm, Whinney, Murray and Company, forming the worldwide partnership of Ernst & Whinney. In 1989, Ernst & Young International (EYI) was created when Arthur Young firms merged worldwide with Ernst & Whinney. Clarkson Gordon (an Arthur Young member) joined EYI. Preparing for the Millennium and Beyond—Throughout the 1990s, Ernst & Young country firms made steady progress toward becoming one firm worldwide. In 1999, the firm's Canadian and U.S. operations agreed to integrate and form a single business unit—creating a formidable force in the global competition for new clients and increased revenues. That same year, the major country practices of Ernst & Young International aligned their organizations to create greater consistency in how they serve clients and develop their people. Finally, 1999 witnessed the formation of Ernst & Young's Americas Practice—uniting 13 practices across North, Central and South America and underscoring our emergence as a unified, global organization, with seamless cross-border processes, systems and standards. As Ernst & Young crossed into the year 2000, one of the most significant events in our history took place—the sale of Ernst & Young's consulting practice to Capgemini of France. Completed in May of 2000, the sale signalled the beginning of a new era, not only for Ernst & Young, but also for the world of professional services. The Story Continues—Throughout its long, proud history, the Ernst & Young story has been one of innovation, growth, and opportunity. Today, Ernst & Young is a truly global organization with 107,000 people in 670 locations in 135 countries. Begun through the bold leadership of visionaries like Arthur Young, A.C. Ernst, and Thomas Clarkson, and built on such firms as Woods Gordon and Clarkson Gordon, our success story continues to unfold—for our clients and for all the people of Ernst & Young
Visit our web site for vacancies, jobs and Ernst & Young LLP careers!
We are located in St John, Canada, America(North)
Ernst & Young LLP Products

Ernst & Young LLP Vacancies

Top Oil and Gas Jobs in Canada

Top Oil and Gas Jobs in St John

Top Ernst & Young LLP Job Positions