# Good interpersonal skills, ability to communicate effectively, excellent team working and organizational skills. # Physically capable of being transported to an offshore rig by boat or helicopter. # Must be capable of working in a confined Marine environment. # Must have excellent conflict resolution skills and be able to diplomatically handle confrontation. # Must be committed to a high standard of safety and be willing and able to comply with all safety laws and all of the employer's safety policies and rules and must be willing to report safety violations and potential safety violations to appropriate supervisory or management personnel. # Be able to maintain regular and acceptable attendance at such level as is determined in the employer's sole discretion. # Be available and willing to travel to such locations and with such frequency as the employer determines is necessary or desirable to meet its business needs. # Capable of carrying 100lbs several hundred feet, including up and down-stairs and possibly uneven ground. # Physically capable of performing emergency procedures including evacuations, fire drills, and other Emergencies.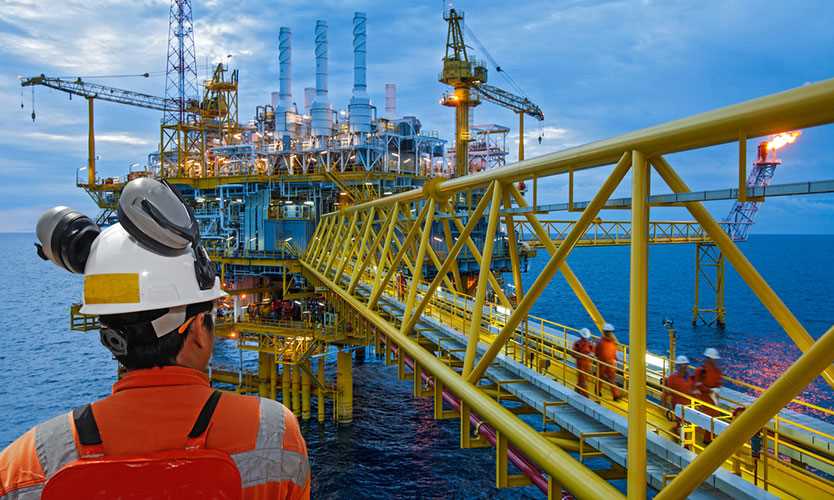 We have a vacant oil and gas industry position as Drilling Equipment Engineer in Houston, USA, America vacant at Ensco USA. The job opening is in the Drilling and Toolpusher department at Ensco America where you will be an important team member. Oversee Drilling Equipment operations on a semi submersible.
Find other Drilling Equipment Engineer Jobs
Find other Ensco Jobs
Find other Oil and Gas Jobs in Houston, USA
The job position and advert may be expired. Please contact Ensco, for information on other jobs, salary, careers and vacancies.
Drilling Equipment Engineer Jobs

Rig Electrician Jobs in Offshore, International

Make necessary repairs to electrical equipment aboard the rig. Perform all duties in a safe manner and in accordance with operating procedures. Install new equipment in accordance with manufacturer's specifications, safe practices, and regulatory requirements. Maintain the logs of all electrical repairs onboard the rig and keep Rig Engineer informed as to the status of the repairs ...

Fishing Tool Supervisor Jobs in Offshore, UAE

Key Responsibilities: 1) Highly specialized position skilled in the rigging-up, running tools in and out of the hole and the related procedures associated with retrieval of tools, drill string, and equipment in the well bore. 2) May supervise drill or fishing crew and actually rig-up assemblies to run a fishing tool operation. 3) Supervises the tool ...

Senior Subsea Specialist Jobs in Offshore, USA

Frontier Drilling, a deepwater drilling contractor headquartered in Houston, TX, has five openings for a Senior Subsea Specialist on the Bully I, our purpose built drillship, currently under construction and capable of ultra-deepwater DP operations worldwide, specifically designed for moored and DP arctic operations. The Senior Subsea Specialist reviews and approves configuration layouts, plans and supervises ...
Ensco Jobs

Deepwater OIM Jobs in Offshore, International

Manages the rig providing leadership and making the necessary decisions to ensure the efficient operation of the rig. Control expenditures so as to promote efficiency and achieve budgetary objectives. Ensure that company, state, and federal rules and regulations relating to safety are implemented and fully complied with. Ensure that all legal and regulatory information is ...

SHEQ Advisor – Onshore Jobs in Aberdeen, Scotland

Execute Individual goals and objectives within the SHE&Q annual department work plan • Execute and report internal and external audits in accordance with the audit schedule • Implement the document file code procedure Support the organisation to achieve the SHEQ objectives • Provide accurate, timely and effective business improvement advise to operational staff • Provide relevant operation feedback to departmental ...

Drilling Rig Toolpusher Jobs in Offshore, UK

Ensco require a Toolpusher on the E70 based in the UK on a 21×21 rotation. Responsible for the safe and efficient operation of the drilling portion of the rig and all personnel (ENSCO drilling employees as well as contract employees) involved in the rig up and down procedures and in the drilling and completion procedures. Reports directly ...
Oil and Gas Jobs in USA

Subsea Process & Boosting Project Engineer Jobs in Houston, USA

Aker Solutions have a long track record in subsea processing and boosting. We deliver both complete subsea systems and equipment. The subsea process and boosting department in Houston is facing many new exciting challenges and will increase its staff. As a project engineer you will assist in tenders and projects for subsea process projects. Your ...

Business Manager-Subsea Thermal Insulation Jobs in Houston, USA

Manage FMC Subsea's global ambition to develop and implement new business initiatives in the area of thermal insulation for subsea production systems and expand into flowlines, pipelines and risers market • Develop business plan for subsea thermal insulation business and establish action plans for sales and marketing, sourcing and manufacturing of materials, application service, project execution ...

Principal geoscientist Jobs in Houston, USA

The successful candidate will have a broad knowledge of geology, geophysics, and entrepreneurial thinking, to develop and make substantial contributions to an operated exploration and appraisal program focused on high impact prospect generation in frontier regions of the deepwater Gulf of Mexico. A range of positions are available depending on level of experience. Highly qualified candidates ...
Oil and Gas Jobs in Houston

Engineer – SURF and Umbilical Jobs in Houston, USA

The SURF Project Engineer position requires a technical expert who can apply a solid understanding of engineering practices to the installation of flexibles, umbilicals, risers, and flowlines. The individual will plan, coordinate, execute and functionally direct important engineering assignments, and also provide guidance to junior engineers on various engineering tasks. We have a vacant oil and ...

Senior Geomechanics Specialist Jobs in Houston, USA

The Senior Geomechanics Specialist provides industry leading domain expertise in: • geomechanics-related technical leadership and assurance • understanding and practical implementation of wellbore stability prediction and real-time support • applying reservoir-geomechanics in the areas of in-situ stress determination, compaction, and overburden subsidence • supporting BP's Drilling and Completions Research & Development programs • production related activities such as sand ...

Senior Project Engineer Jobs in Houston, USA

Responsible for handling medium size engineering projects (other than new construction) such as upgrades and additions by specifying work scope, providing design of systems, simple structural design, shipyard/subcontractors specifications, equipment selection and interfacing with other disciplines in the department as needed. If needed, the successful candidate will work with outside engineering firms to obtain detailed designs ...
Drilling Equipment Engineer Related Positions