Prepare budget costings and planning schedules for diving system modifications and refits. Working to given budgets and schedules for diving systems modifications and refits. Review diving equipment reports from vessels and evaluate information recieved Prepare and review diving equipment specifications as required in accordance with relevant legislation Under the direction of the Project & Technical Manager you shall assist in Technical matters in other engineering projects as requested Liaise with Asset Delivery and others to provide advice regarding diving equipment and systems Liaise and assists vessel crew to ensure: - Maintenance is being carried out on the diving systems to required Company standards and Planned Maintenance routines are accurate and suitable for the required task - Adequate technical advice is given concerning the diving systems - That adequate spares are available for the diving systems on each vessel When required, you will liaise with Certification Authorities to ensure: - Staturtory requirements are complete within the time window given - Surveyors are supplied with the appropriate level of information for the intended survey Liaise with stores or 3rd party suppliers to ensure: - Timeley forwarding of critical spares and equipment Perform your role in compliance with the OOS Business Management System (BMS) Any other duties as required by Project & Technical Manager Liaise with the OOS Business Management System Administrator to: - Ensure the accuracy of the technica documentation within the OOS Business Management System - Provide new and updated procedures that reflect operational practices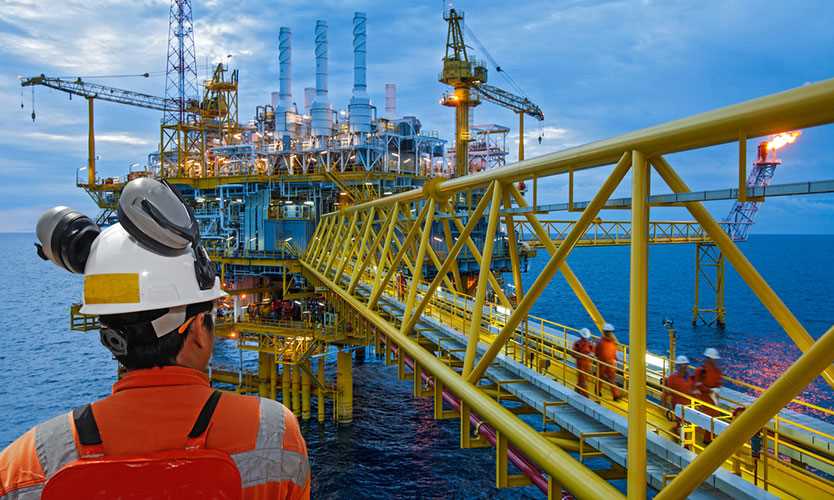 We have a vacant oil and gas industry position as Dive Systems Engineer in Aberdeen, Scotland, Europe vacant at TechnipTechnipFMC Scotland. The job opening is in the Oil and Diving department at TechnipTechnipFMC Europe where you will be an important team member. Prepare budget costings and planning schedules for diving system modifications and refits. Working to given budgets and schedules for diving systems modifications and refits.
Find other Dive Systems Engineer Jobs
Find other TechnipTechnipFMC Jobs
Find other Oil and Gas Jobs in Aberdeen, Scotland
The job position and advert may be expired. Please contact TechnipTechnipFMC, for information on other jobs, salary, careers and vacancies.
Dive Systems Engineer Jobs

Principal Subsea Pipeline Engineer Jobs in Houston, USA

* Experienced with one or more Pipeline design engineering activities; * pipeline and flowline mechanical design * line sizing * pipeline coatings * insulation systems * cathodic protection design * span analysis * diver ...

Experienced ROV Pilot Jobs in Offshore, International

Must be knowledgeable and experienced with the ROV control, navigational and propulsion systems. Assist in the Launch and Recovery of the ROV System Ensuring that the ROV and all its systems are in complete working order and in compliance with all technical requirements throughout the contract period Carrying out the dive in accordance with recognised operating procedures in ...

Senior Mechanical Engineer Jobs in Aberdeen, Scotland

Senior Mechanical discipline Engineer working for the Remote Technology Group (RTG) providing remote/diverless engineering capability in support of internal Subsea7 projects, equipment and operations. The Senior Mechanical Engineer will have technical responsibility for the mechanical engineering content of selected projects undertaken by RTG. This may include design/development of remote underwater systems and ROV launch ...
TechnipTechnipFMC Jobs

Senior Subsea Equipment Engineer Jobs in Houston, USA

Engineer heavily experienced in the specification, design, selection, manufacture, test and installation of subsea production equipment. Candidate should possess detailed knowledge and good broad spectrum working knowledge in most or all of the following subsea discipline areas: wellhead systems, tree systems, jumper systems, manifold systems, production control systems, installation/workover systems, umbilical systems, ROV flying leads, ...

Senior Piping Stress Engineer Jobs in Doha, Qatar

Fully conversant with Piping Stress Analysis software like CAESAR-II Version (Static and Dynamic Analysis). Must possess a Bachelor's Degree in Engineering and other related post-graduate courses will be an added advantage. We have a vacant oil and gas industry position as Senior Piping Stress Engineer in Doha, Qatar, Middle East vacant at TechnipTechnipFMC Qatar. The job ...

HSE Superintendent Jobs in Aberdeen, Scotland

As HSE Superintendent you will contribute to the development of HS&E Policy and practice as well as delivering HS&E Excellence for the company's worldwide offshore operations. You will work within the Asset Delivery Team and will be dedicated to excellence in HSE performance and support. Your focus will concentrate on delivery of support within the ...
Oil and Gas Jobs in Scotland

Tech Support Manager Jobs in Aberdeen, Scotland

Responsibility includes support of critical operations, high level technical Product-line specific support; facilitation of effective BEACON Center use, knowledge and experience transfer throughout the region and support for Geomarket initiatives to develop local talent and competency. Education, Experience Requirements and Qualifications: Bachelor's Degree or equivalent. Relevant oilfield experience. We have a vacant oil and gas industry position as ...

Master Mariner – onshore Jobs in Aberdeen, Scotland

Noble Denton Consultants have offices in Aberdeen, Newcastle, Slough, London and Kazakhstan, and have established a recognised expertise in marine and engineering consultancy. The business has ambitious growth plans and is actively recruiting across all locations and business lines. The Marine business specialise in warranty, analysis and consultancy work including common marine inspections, surveys, accident investigations ...

Solidworks Enterprise PDM Administrator Jobs in Aberdeen, Scotland

Providing support to Design & Engineering staff. - Ongoing development & tuning of PDM to increase functionality. - Assisting & training PDM users. - Working with IT & other PDM support personnel to support integration. - Modelling of parts for inclusion to standard libraries. - Ongoing support of admin dept providing PDM vault housekeeping. - Co-ordination of PDM maintenance activities to ...
Oil and Gas Jobs in Aberdeen

Draughtsperson Jobs in Aberdeen, Scotland

Perform draughting work as allocated Project Engineers / Project Directors. Be familiar with relevant codes and standard used in the draughting work carried out. Liaise directly with Project Engineers on installation drawings and sketches. Comply with all quality system requirements regarding production, registering, revision and filing of drawings. Identify standard details which are suitable for inclusion in the CAD ...

Business Development Manager, Oil & Gas Jobs in Aberdeen, Scotland

The O&G Business Development Manager reports to the Commercial Director of the Industry Division and will have leading business development activities for the Oil & Gas Market all over the UK with a particular focus on the Aberdeen based companies. The successful candidate will have a proven record of business development success within the Oil & ...

Electronics Technician Jobs in Aberdeen, Scotland

As an Electronics Technician your duties will consist of, but are not limited to: -Carry out testing and repair work on ROV (Remote Operated Vehicle) equipment and assemble and install new build systems. - Test and repair all ROV ancillary equipment as directed by ROV Systems Manager. - Assemble and install new build ROV control systems. - Provide technical ...
Dive Systems Engineer Related Positions