The role will involve the following: • Perform Material selection of oil & Gas, refinery, chemical and petrochemical plants. • Perform CRA (Corrosion Risk Analysis) • Perform Corrosion Circuit identification and analysis in support of RBI study • Project Manager in corrosion related project • Management of small to medium sized projects • Travels to other Middle Eastern countries on project assignments • Customer liaison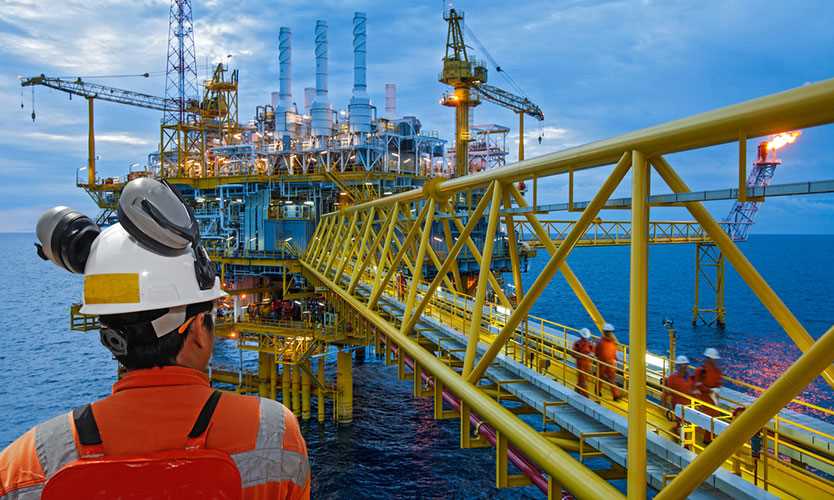 We have a vacant oil and gas industry position as Corrosion Engineer in Abu Dhabi, UAE, Middle East vacant at DnVGL UAE. The job opening is in the Engineering and Corosion department at DnVGL Middle East where you will be an important team member. Perform Corrosion Circuit identification and analysis in support of RBI study
Find other Corrosion Engineer Jobs
Find other DnVGL Jobs
Find other Oil and Gas Jobs in Abu Dhabi, UAE
The job position and advert may be expired. Please contact DnVGL, for information on other jobs, salary, careers and vacancies.
Corrosion Engineer Jobs

Riser & Flowline Systems Engineer Jobs in Houston, USA

The Riser and Flowline Systems Engineer will be responsible to provide engineering support for the long-term integrity management of risers and flowlines for deepwater floating production systems in the Gulf of Mexico. Primary focus areas are mechanical and structural integrity, corrosion and erosion, hazard evaluation, management of change, emergency response, system performance monitoring, maintaining regulatory ...

Assistant Corrosion Engineer Jobs in Aberdeen, Scotland

As a Graduate/Assistant Corrosion Engineer your responsibilities will consist of: -Provide corrosion engineering support services to assigned assets and/or clients, participate in and effectively report upon those services, provide other assigned corrosion engineering support services to Oceaneering and/ or client companies as required, and gain an appropriate range and depth of successful experience to enable personal ...

Tank Inspection Engineering Technician Jobs in Sunbury, UK

Client's FPSO includes a number of tanks within its hull space. These tanks are to be inspected in support of the vessel's tank structural inspection strategy. This strategy is based on a rolling program of continuous assessment. An engineer is required to develop a detailed inspection scope for each of the FPSO's 59 hull tanks ...
DnVGL Jobs

Petroleum Engineer Jobs in Oslo, Norway

As part of our team, you will work across disciplines in a highly innovative and technical environment, being part of a unit under continuous development and with high ambitions for growth in Europe and North America. Your main areas of responsibility would be: 1. Quality control of reservoir characterization activities 2. Validation and verification of geomodels and ...

Process Engineer Jobs in Oslo, Norway

Carbon Capture and Storage (CCS) is an important growth area for DNV. We want to take leadership in an innovative field, being part of the industry development within CCS, with the prospects of enabling a sustainable energy future. To reach our goals, we need to strengthen our team of experienced and highly qualified professionals. Major Duties As ...

Sr. Eng Subsea Pipeline System Jobs in Houston, USA

The position includes a variety of tasks related to pipeline systems from the concept phase through the operation phase. Responsibilities include the following: Business Development Managing multidisciplinary projects Qualification of new technology Risk assessment and integrity management services Structural analysis and design advisory services Verification and certification services Requalification and lifetime assessment Participation in R&D projectsWe have a vacant oil and gas industry ...
Oil and Gas Jobs in UAE

Fishing Tool Supervisor Jobs in Offshore, UAE

Key Responsibilities: 1) Highly specialized position skilled in the rigging-up, running tools in and out of the hole and the related procedures associated with retrieval of tools, drill string, and equipment in the well bore. 2) May supervise drill or fishing crew and actually rig-up assemblies to run a fishing tool operation. 3) Supervises the tool ...

CAD Designer Jobs in Dubai, UAE

Be able to create CAD drawings using AutoCAD. General computer skills with company software and network system. Can produce reports or lists to track progress of required project drawings. Has ability to work with plotters and printers thru a network system. Can perform inspections of construction projects to meet requirements of engineering construction drawings.We have ...

Project Engineer (Mechanical) Jobs in Dubai, UAE

Assist Engineering/Project Manager for all projects which includes new construction, major modifications, upgrades and repair of land drilling rig. The position includes the responsibility and control of technical systems assigned to him to be in accordance with agreed project objectives, design criteria, schedule and commercial requirement.We have a vacant oil and gas industry position as ...
Oil and Gas Jobs in Abu Dhabi

Corrosion Engineer Jobs in Abu Dhabi, UAE

The role will involve the following: • Perform Material selection of oil & Gas, refinery, chemical and petrochemical plants. • Perform CRA (Corrosion Risk Analysis) • Perform Corrosion Circuit identification and analysis in support of RBI study • Project Manager in corrosion related project • Management of small to medium sized projects • Travels to other Middle Eastern countries on project assignments • Customer liaisonWe have a vacant ...

Safety Engineer / Loss Prevention Engineer Jobs in Abu Dhabi, UAE

The candidate is preferred to be from Design-Consultancy background in the field of Oil & Gas Industries (Offshore, Onshore) / Refineries with experience (Site Safety experience shall not be considered at all for this post. Only relevant design experience in Safety Studies & Loss Prevention Design is required). The candidate should be a Chemical Engineer (with ...

Engineering positions in the Middle East Jobs in Abu Dhabi, UAE

Due to recent project awards, we have a number of vacancies available for Senior and Expert Engineers throughout the Middle East. The positions will mainly be based in Abu Dhabi and Saudi Arabia and there are immediate starts available for the right candidates. Disciplines required include - Process Engineers HSE Engineers Automation Engineers Pipeline Engineers Offshore Pipeline Engineers Onshore Instrument Engineers Work will mainly ...
Corrosion Engineer Related Positions