Fugro Chance Inc in short: wide range of marine survey services and engineering solutions utilizing the latest technology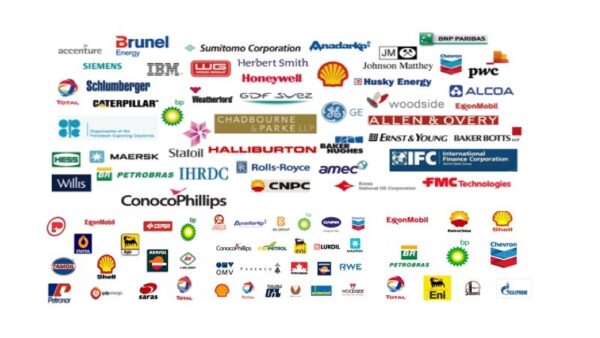 Fugro Chance Inc. is among the world's most trusted and innovative survey companies. Fugro Chance Inc. is a wealth of experience, first-class performance, superior technology and service make Chance the standard of excellence for survey quality. Fugro Chance Inc. in 1997 Chance celebrated its 40th year of survey service to the energy industry. Fugro Chance Inc. has operated on a worldwide basis. Fugro Chance Inc. as offer our customers a comprehensive network of offices where our locally based staff is thoroughly familiar with regional operating conditions. By employing the most modern equipment and techniques available, the company provides a diverse range of surveying and positioning services for North and South America. Fugro Chance Inc. is to provide our clients with superior quality service that meets or exceeds all agreed specifications. Fugro Chance Inc. is innovative technological advances in satellite positioning and differential GPS have resulted in what has been recognized as the most comprehensive database of wells, pipelines, hazards, etc., to be found in the Gulf of Mexico. Fugro Chance Inc. as proprietary database is used by Chance to assist our clients in planning projects as well as providing information to field crews to avoid delays and to assure safe operations. Fugro Chance Inc. as marine environment, drilling rig operations are costly exercises requiring rapid mobilization and reliable methods for finding solutions. Since 1957, Chance has applied these standards to positioning more offshore drilling rigs, production platforms and pipeline lay-barges than any other survey company in the world. Chance engineers have the expertise and experience needed to design innovative survey systems. They are also capable of implementing new operating procedures to complete complex tasks. Project management from initial concept to final completion insures that sophisticated applications in deep water construction, such as ROV positioning and precise acoustics meet customer requirements. Fugro Chance Inc. company's navigation services offer multiple packages from real-time positioning of dynamic positioning drilling rigs to surface and remote positioning in support of even the largest seismic operations. Numerous honors and awards affirm the company's leadership position, including the distinguished U.S. Senate Innovation Award recognizing the pioneering of new technology. Chance has also been honored with a major industry award because of its exceptional safety record. Chance supports an in-house safety campaign and quality program for its 260 employees. This ensures that all activities are carried out in an acceptable work environment to meet the client's requirements. A leader in supplying equipment and services on a global basis, Chance is headquartered in Lafayette, Louisiana with a divisional office in Houston, Texas. Fugro Chance Inc. in 1991, Chance became a member of the global Fugro Group of companies, which has 250 offices in 60 countries. Fugro shares its resources, technology and unrivalled experience on an international level.
Visit our web site for vacancies, jobs and Fugro Chance Inc careers!
We are located in Lafayette, USA, America(North)
Fugro Chance Inc Products

Fugro Chance Inc Vacancies

Top Oil and Gas Jobs in USA

Top Oil and Gas Jobs in Lafayette

Top Fugro Chance Inc Job Positions