eProduction Solutions in short: providing production optimization solutions for flowing wells and all forms of artificial lift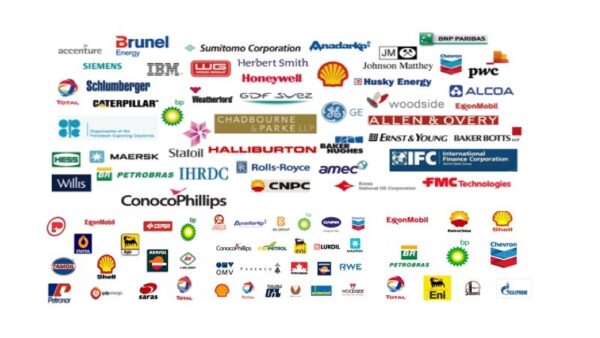 eProduction Solutions, Inc. (eP), a Weatherford International Company is the world leader in providing production optimization solutions for flowing wells and all forms of artificial lift. The solutions provided by eProduction Solutions, Inc increase production and lower lifting costs. They deliver agile, well-supported products and services that foster innovative approaches to optimizing production which helps companies work better, smarter, and faster. Over 100,000 wells are currently operating with eProduction Solutions, Inc products and services.eP has experienced exponential growth since its inception through both an aggressive acquisition program and organic growth of core products and services. Combining CAC®, Edinburgh Petroleum Services (EPS), Case Services, Muse Measurements, and Brisco Engineering brings together decades of experience and a wealth of expertise positioning eP as a premier supplier in the industry. The company's growth, supported by its parent company, Weatherford International, facilitated the establishment of manufacturing and service facilities located in Houston, Wallingford, Dubai, Great Yarmouth, Aberdeen, Singapore, and Trondhiem. The company's local offices and service centers, located in each of the oil-rich areas, provide support to the wells currently using eP's solutions.eP's entire focus is to offer clients comprehensive production optimization solutions. In line with this goal, eP has developed an aggressive strategy to align, partner, merge, and acquire best-in-class companies to offer evolving, integrated suites of products and systems that fulfill the goal of offering total, single source solutions.
Visit our web site for vacancies, jobs and eProduction Solutions careers!
We are located in Kingwood, USA, America(North)
eProduction Solutions Products

Reo Forecast Products

Reo Forecast products from Eproduction Solutions. Field Planning Tool Reo Forecast ReO Forecast is a production forecasting and field planning tool that supports ...

Matbal Products

Matbal products from Eproduction Solutions. Flexible And Accurate Tool Matbal MatBal is a software package designed for reservoir analysis and reservoir-centered production ...
eProduction Solutions Vacancies

Top Oil and Gas Jobs in USA

Top Oil and Gas Jobs in Kingwood

Top eProduction Solutions Job Positions