Saipem S.p.A. in short: Offshore Construction – particularly in deepwater pipelay and field development – and Offshore Drillin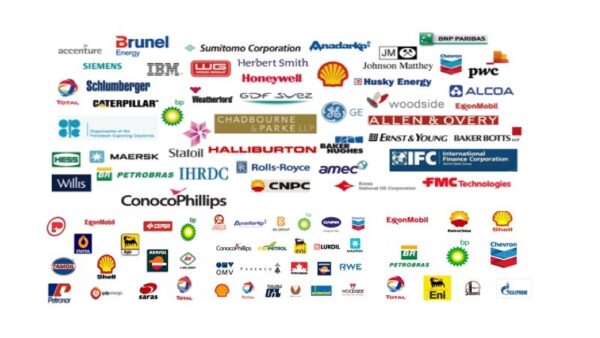 Saipem began operations in the 1950s. During the 50s and 60s it accumulated competencies in onshore pipelay, plant construction, and drilling, operating either as division within the ENI group or on a standalone basis. Becoming definitively autonomous in 1969. Offshore operations commenced in the Mediterranean Sea in the early 1960s, and expanded into the North Sea in 1972. Saipem started offering its services to customers outside the Eni Group in the early 1960s and has since widened its customer base to include almost all the supermajors, majors, major nationals and independent oil & gas companies worldwide. Saipem has been listed on the Milan Stock Exchange since 1984 (having previously been a wholly owned subsidiary of ENI). ENI currently owns approximately 43% of Saipem. In the period 1998-2001 the Company invested more than Euros 1.2 Bil. to strengthen its offshore fleet, both in Offshore Construction – particularly in deepwater pipelay and field development – and Offshore Drilling. As a result, Saipem's fleet is one of the most technologically advanced and efficient in the industry. Having adapted its vessels and equipment to the strong "frontier" market trend, in 2001, the company started to reinforce its engineering & project management capabilities to cope with the other important market trend towards ever larger EPIC projects, through a number of acquisitions. In May 2002, Saipem SpA acquired Bouygues Offshore s.a. This is the largest cross-border acquisition in Europe in the Services sector, creating a truly formidable global EPIC contractor. The new group is organised in 6 worldwide business units. It enjoys a superior competitive position for the provision of EPIC services to the oil industry; with a particular focus on activities in remote areas, deep-water environments and gas-related projects. The new group is a truly global contractor, with strong local presence in strategic and emerging areas such as West Africa, the former Soviet Union, Central Asia, North Africa, Middle East and South East Asia. The result of the integration with Bouygues Offshore, now Saipem s.a., is a powerful new entity that possesses the key competencies to combine a low cost approach with significant local content, key assets (i.e. vessels and equipment), know-how, and distinctive engineering. Our Clients, and our People – in particular their Health and Safety – are the primary focus of all Saipem activity. Saipem has in place a Health & Safety Executive Management System and its Quality Management System has been granted ISO 9001:2000 certification by Lloyd's Register Certification.
Visit our web site for vacancies, jobs and Saipem S.p.A. careers!
We are located in San Donato, ITALY, Europe(North)
Saipem S.p.A. Products

Saipem S.p.A. Vacancies

Top Oil and Gas Jobs in ITALY

Top Oil and Gas Jobs in San Donato

Top Saipem S.p.A. Job Positions